5 Top Tips for Choosing a New Garage Door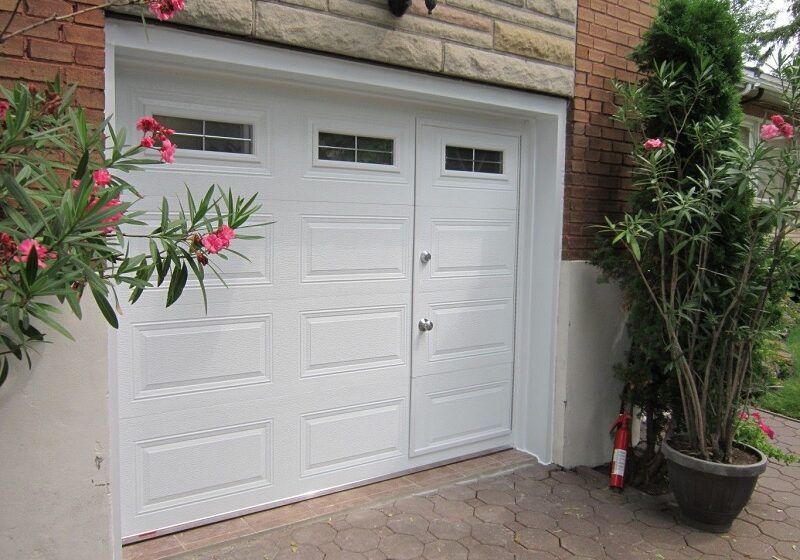 Replacing your garage door is something that you don't want to be doing too often, so it's
important that when the time does come for you to buy a new one, you carefully consider your
options and choose a door that hopefully, will last you for many years to come.
The following 5 tips should help you to make a more informed choice, and for even more tips
and guidance, talk to your local garage door specialist:
Be aware of all your options
There are a lot of garage doors available on the market today, and the prices, materials they're made from, styles and whether they're insulated or not, are all options that you have, and which you'll need to choose from. Find out as much as you can about what options are available to you and within your price range before you even visit your local garage door showroom, so that you have a clear idea of what will work best for you and meet all your needs.
Decide on a door material
There are advantages and disadvantages to all the different materials used to make modern garage doors, and understanding them all is vital if you're to make an informed choice about the type of garage door that would best match your requirements. While wooden doors may look attractive, are the maintenance needs too much for you? Steel is exceptionally durable, but will it get dented easily if a ball is kicked into it or a vehicle bumps into it too hard? Do you live in an area that's prone to extreme weather conditions, in which case you might need an insulated, wind loaded door? Your local garage door specialist will be able to talk you through the range of materials available along with their pros and cons.
Do you need an insulated garage door?
Garages that are right next to a living space, whether it be a bedroom or a living room, would certainly help to keep those rooms warmer in the colder months if its door was insulated, and at a cooler temperature in the summer months. Other advantages of insulated doors are that they have a quieter opening mechanism.
See if you can view doors and match them to your property online
Many garage door sellers and specialists nowadays have an online visualization tool in which you can try out various styles of door against your property, to help make the decision a little easier.
Consider all your options, then make your purchase
Once you've carefully considered all your options, and thought long and hard about which type of door will perform best for you, you're better equipped to make an informed decision, and can simply walk into your local garage door showroom and pick it out. Check if you will get garage door installation service also.
Buying a new garage door is a big financial investment, so be sure to choose wisely and
listen carefully to any advice the experts can give you.