Amazing Ways To Use Indoor Artificial Grass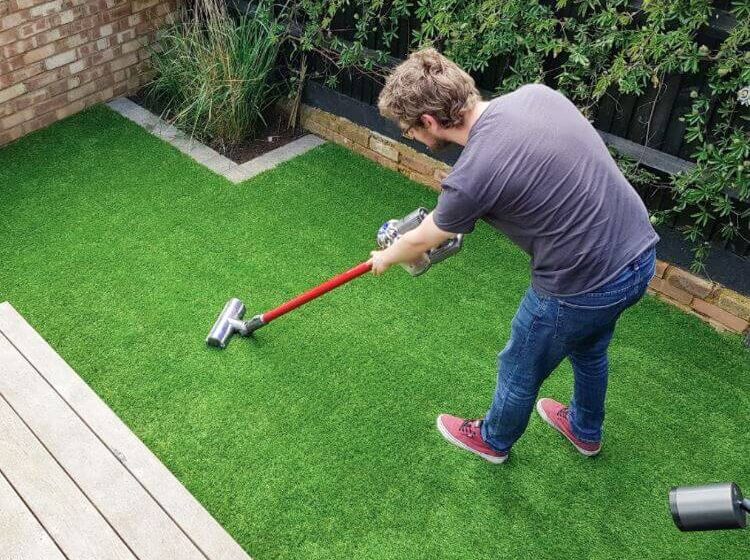 Artificial grass is undoubtedly one of the best ways to spruce up your entire décor. And fortunately, it doesn't require as much maintenance as natural grass. But what about installing artificial grass indoors? It can be a very good idea to enhance your indoors.
Here's why you'd want to install artificial grass inside the home.
Versatility of Artificial Grass
The use of artificial grass is not just limited to lawns, it can also be installed inside your home. Since it doesn't need trimming or watering, you won't have to put a lot of effort into its cleaning and maintenance.
How To Use Artificial Glass Indoors?
Would you like to use artificial grass indoors? Let's have a look at how you can use it for several design purposes.
1. Covering Furniture
OMG! Yes, you can use artificial grass to really jazz up some pieces of furniture. You can use it to cover stools at a bar, near an indoor pool, or even a whole couch. You just need to be a little bit creative. That's it! If you are buying artificial grass to cover furniture, make sure to get it of enough size.  This is undoubtedly a great way to update your old furniture.
2. Flooring For Play Areas
One of the most exciting features of artificial grass is its softness and non-toxic nature. This is the reason why it is ideal for kids to play, indoors and outdoors. Today, many schools install acritical grass in the playgrounds as it is quite better than hard floors and concrete.
3. Cover The Walls
Have to ever wanted to decorate your walls with something cool? Why not consider artificial grass? Yes, you've read that right! It doesn't have to stay on the floor. Instead, line your walls with it to create an unusual and cool look.
4. indoor Sports Arenas
Of course, using artificial grass in sports arenas is one of its best uses. Since natural grass can't get enough light to grow in indoor areas, artificial grass could be the best solution.
5. Displays
Whether it is a convention or any other event, businesses always need something to display their ware on their booth. And here again, artificial grass comes on top. Many businesses use this grass to add a fun touch to their booth. It attracts potential customers and visitors.
How to Install it Indoors
The installation of artificial grass is not as much complicated. It can be simply installed like a traditional carpet. Just make sure to have the right size.
If you are using artificial grass to cover the objects such as furniture, you'll want to have a staple gun. When attaching it to the walls, an electric drill is required to screw the grass to the wall.
Sit Back and Enjoy
Hence, there are a lot of ways to use artificial grass indoors. Let's start thinking and create something really unique, fun, and comfy. Just do what you like the most!