How To Design A Welcoming Living Room For Your WyomingHome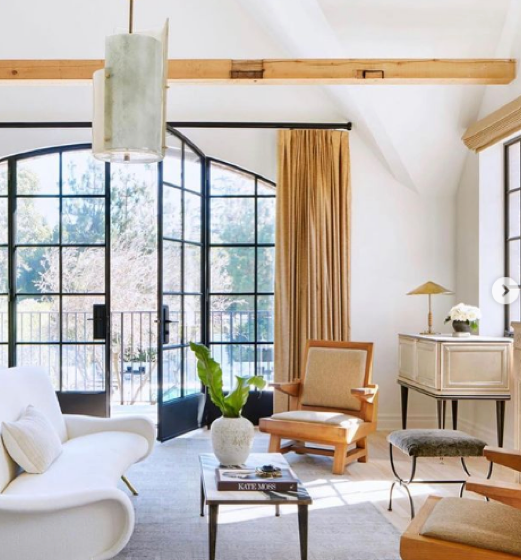 Living rooms are typically large and open spaces, and therefore remodeling and designing them can feel like an overwhelming task. Metaphorically and, at times, literally, they're at the heart of your home. They're used by all family members to relax, spend time together, watch TV, or even share snacks every day.
Additionally, living rooms are also entertaining spaces, which you use to welcome friends and family. This is essentially why it's important to design them as welcoming spaces in your home for everyone that walks through the front doors.
Here are some tips to get you started.
Think of The Layout
Before you come to the design, decor, and aesthetics, it's essential to look at the practical aspects. Ideally, you should start by measuring your space and determine precisely what you intend the space for.
Measuring the space will help you scale the furniture and other fittings accordingly. It will also help you decide whether the space is too big to be used as a living room—you might want to use room dividers to break up the space; it'll make it easier to design.
You also have to figure out whether you want this to be a multifunctional space for your family that you can use casually or whether you'd want it to be an exclusive space meant only for guests. The latter might require you to cordon off the space with bi-fold doors or something similar.
Be Thoughtful with Your Color Palette
Even though minimalist home designs with neutral colors are trendy these days, for welcoming living rooms, you should go all out.
As a general rule of thumb, start with a neutral base. So, this could mean having simple cream-colored walls, a warm wood floor, and a hint of black in the steel doors and windows. Then you can either go with pastels are bright colors of your choice for the sofas, curtains, cushions, and rugs.
Make Sure the Room Has Lots of Natural Light
The lighting of the space has everything to do with the mood-setting. Rooms that aren't well lit and have too many dark, shadowy corners can feel depressing—they'd lower your energy levels significantly.
So, to make your living room seem inviting, it's essential to install as many large steel windows as you can. Light will also help make the living room look more spacious and boost the aesthetics.
Install French Patio Doors Purely for The Aesthetics
Another interesting light source can be exterior steel doors with glass, particularly French patio doors. These can make your space look stunning and perfectly Instagram-able.
If you have a room that is larger in length, it might be a good idea two install two pairs of French doors along the length of the room to bring in lots of sunlight throughout the day. Alternatively, you could install one pair of French doors in the center and two sets of steel windows on either side.
Add A Beautiful Fireplace to Create A Focal Point
A living room needs to have a focal point, and we highly suggest making a fireplace that central feature. A well-designed fireplace is the epitome of warmth, both literally and figuratively.
With the fireplace on one of the walls, you can easily design a comfortable sitting area around it. We also suggest having the fireplace adjacent to the exterior doors and steel windows. This way, sunlight can fall on the fireplace throughout the day, making it appear more stunning.
Choose Comfortable Seating Options
An attractive living room with gorgeous sofas and stunning art pieces will impress your guests for the first few minutes, but you have to offer comfortable seating options if you really want them to stay.
We suggest putting together a fun but well-blended combination of sofas, armchairs, pouf stools, ottomans, and floor pillows. Some of these can be there purely for the aesthetics, while others need to be super comfy!
Add Lots of Personal Touches
Since your living room is a multifunctional space your family uses, it should look like it. This is why we suggest adding personal touches like family photos and your favorite books on the mantle.
You can also add art above the fireplace and on some other walls. As a personal touch, you can also add a window seat under one of the steel windows with a bookshelf close by to create a small reading nook in the living room.
If you're unsure where to start, we suggest you start with the windows and doorsbefore moving to the layout. You can look at door designs available at Pinky's Iron Doors for some inspiration. They have an extensive range of exterior andinterior doors and beautiful steel windows that you can install in your Wyoming home.
Also, make sure to check out their new barn doors and exclusive front door designs.
Give them a call to place an order.
About the Author
The author is an interior designer with over 15 years of experience. They've worked with leading interior design companies and have a long list of loyal clients, including some famous celebrities. They enjoy writing insightful and fun articles on interior design tips and ideas in their free time.