In England, no-fault evictions will no longer be permitted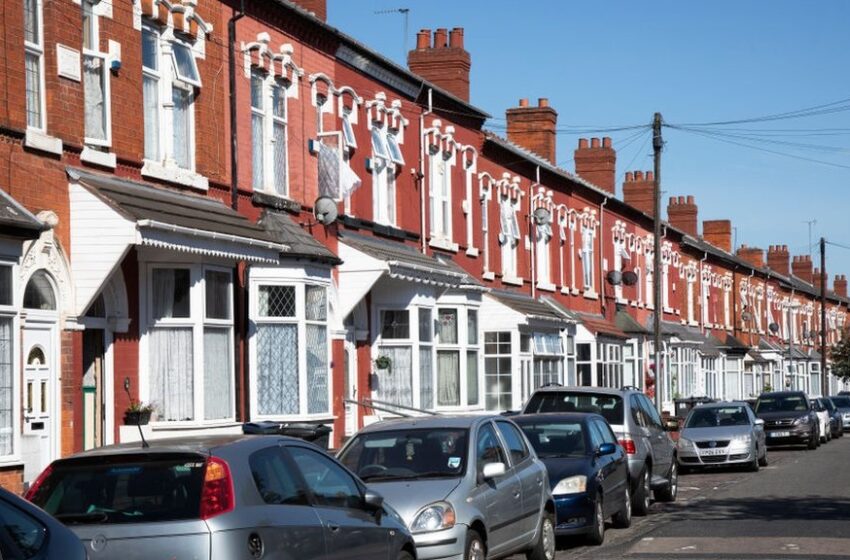 Section 21 of the Housing Act – is dreaded by tenants in England when landlords send eviction notices without a reason. However, soon this will no longer be the case. In June 2022, the government published its Fairer Private Rented Sector White Paper, which proposes that it will outlaw section 21 'no fault' eviction notices. The no-fault eviction rule is already banned in Scotland. This White Paper "sets out the government's long-term vision for a private rented sector (PRS) that is fit for the 21st century and delivers a better deal for tenants."  https://www.gov.uk/government/publications/a-fairer-private-rented-sector, The Bill is to be passed during the parliamentary year 2022-23 so, by spring of next year, it should become a reality.
There have been promises in the past of banning eviction orders which have been served on tenants without an authentic reason. However, the passing of the law has been postponed until this year, when the White Paper was published. Tenants all over the UK will breathe a sigh of relief when this law finally comes to pass. It will also ease the situation for professionals in the housing market, including estate agents in Sittingbourne.
The new law is set to make things easier for some tenants who have been suffering from landlords who have taken advantage of Section 21 and issued eviction notices without giving a valid reason for the same. The proposed law will see to the following:
No-fault evictions will be banned:   At present, landlords can evict their tenants by giving a two-month notice period once the contract expires. They are not required to provide a reason for the eviction. However, with the new law, landlords will need to state why they wish their tenants to leave. It could be for valid reasons such as rent arrears, a breach of contract or sale of the property. The government proposes a system of Periodic Tenancies for those who previously have had Assured Tenancy or Assured Shorthold Tenancy agreements. Statistics show that tenants who have complained to landlords about certain issues (such as faults, leaks and breakages) with the property are more likely to be asked to leave without a reason. The proposed law will lessen the fear of eviction by a tenant when making a genuine complaint. On their part, tenants will need to give two months' notice before leaving. This will ensure that landlords have time to find a new tenant and avoid long vacancies.
Student rentals:  The new law proposed that students should "have the same opportunity to live in a secure home and challenge poor standards as others in the PRS". Hence, student rentals in the private rental market will be included in the reforms. The tenants should be informed two months in advance of rent increases. They will have the right to challenge extravagant increases. Also, there is a plan to consider limiting the deposits requested by landlords. At present, students sometimes have to pay deposits months in advance. This means that to secure accommodation, at times they have to pay deposits on at least two separate properties.
Rent increases and Rent advance:  The present rent review clauses, allowing rents to be changed or reviewed, will end and rental increases will be allowed only once a year. Two months' notice will need to be given by landlords for any change in rent. The number of advance rentals asked by landlords will also be limited. If a tenant pays many months' rent in advance, if the tenancy ends earlier than the period tenants have paid for, landlords will be required to repay the balance amount.
Ombudsman for landlords and renters:  A single government-approved Ombudsman will be appointed to cover all private landlords, whether or not an agent is also involved. The Ombudsman will provide service to both tenants and landlords by looking into the cause of the problem and structural issues, furnishing feedback and offering support and solutions. Membership will be mandatory for landlords. The Ombudsman will have the authority to make landlords provide information, issue apologies, take corrective action and even pay compensation. This will help in solving disputes between tenants and landlords. It will provide a quicker and less expensive method than going to court, which will be beneficial to both renters and landlords.
Blanket bans:  The "unlawful discrimination" against those people receiving benefits known as DSS (Department for Social Security, which is now defunct) will be overcome with the new law. At present, landlords are refusing tenants who receive benefits. It will also help the Equality Act for women, vulnerable and disabled people.
Right to keep pets:  For animal lovers whose pets are a part of their families, the new law is looked forward to with eagerness. Landlords who earlier refused any families with pets will now have to reconsider and will not be able to turn away such renters unless there is a valid reason. However, they can insist that tenants provide pet insurance to cover any damage to the property.
Decent Homes Standard:  While this is regulative in the Social Rented Sector, it has not been so in the Private Rented Sector. The new law will include these standards for private rentals so that tenants will enjoy the benefits by
living safely in homes free from health and safety hazards – with a valid Energy Certificate,
being insulated against noise,
having clean, hygienic and functional facilities, especially in the kitchen and bathrooms,
enjoying enough heating to ensure the home is dry and warm.
New property portal:  The introduction of a new Property Portal will allow access by landlords, tenants and local councils. Landlords will be aware of their responsibilities, tenants can ensure that their landlords are complying with regulations and local councils will have more data to work with.
Section 8:  This allows landlords to send eviction notices to tenants with valid reasons for the same. However, the court process involved is long and tedious. It is proposed that changes to Section 8 will be made in the new Bill to make it easier for landlords and letting agents (acting on behalf of landlords) gain possession of their properties. The valid reasons for eviction will be broadened to include family members also moving into the property, details for anti-social behaviour, repeated rent arrears etc.
Conclusion:   The much looked forward Bill will provide an additional secure tenancy structure. The tenancy will end only if the tenant wants it or if the landlord has valid reasons to endorse the eviction. It proposes "robust and comprehensive changes to create a Private Rented Sector that meets the needs of the diverse tenants and landlords who live and work within it."