Securing Houses and Offices in 2021 with Digital Door Locks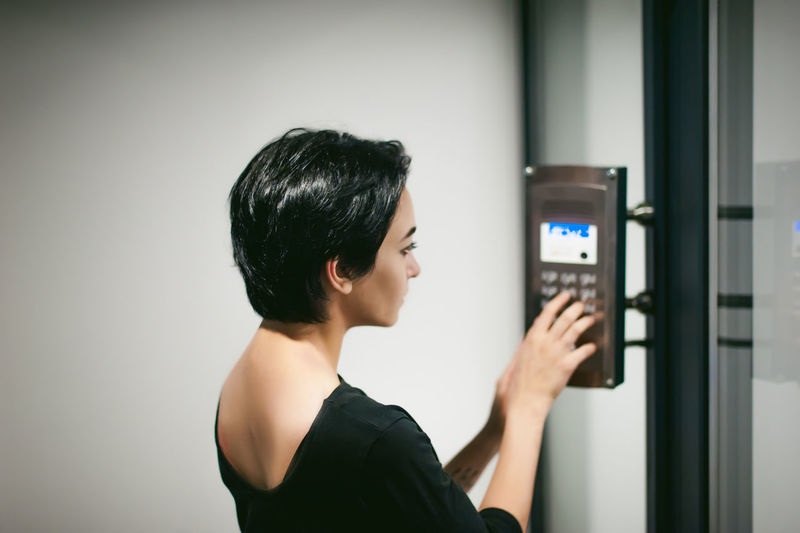 We all deserve to feel safe in our homes. And the best way to ensure that is to install a reliable digital door lock that only gives you the key to control who can and cannot access your property. Today digital door locks are slowly replacing the traditional door locks, owing to their advanced convenient features. Need a locksmith in Leeds?
How Does A Digital Door Lock Work?
A digital door lock uses an electro-magnetic mechanism that can be easily installed to enable the opening or closing of a door with the help of an electrical pulse. Bolts, spring pins, or other mechanisms are also used to close the door, however, unlocking would need the provided electronic key.If you are looking to get a new lock, read up on the latest type of digital locks in the market right now at https://gatedoorwindow.com.sg/latest-types-of-home-digital-locks/.
A digital door lock can be unlocked through a variety of ways, which include – with the help of a remote or your mobile phone, an electrical card, a keypad for typing in the code, and more.
Where Can They Be Installed?
A digital door lock can be installed in any door, wooden, aluminum, or glass. Conventionally cars are the most used place for digital door locks. But today from homeowners to business owners everyone is turning to smart digital door lock. Digital door locks are installed in – public and private spaces such as schools, hospitals, businesses, offices, apartments, condos, libraries, banks, and so on.
Digital Door Lock Key Features And Benefits
1.  Easy Remote Access
You can stop worrying about misplacing keys. The key for a digital door lock cannot be duplicated as that of a traditional door lock as it is usually an electronic code, a key card, fingerprints or your phone itself is the remote. You can also use the same individual key for multiple smart digital door locks further installed in the property, providing further convenience and ease.
2.  Better Control Of Who Has Access To Your Property
You are the one who gets control over who has the code or key to your door lock. Even when there is a change in staff or appointed house workers, digital door locks can be easily programmed by you to revoke or reset the electronic key or code.
3.  Better Durability
With time traditional door locks wear away with use and need to be repaired or replaced which is not the case with digital door locks.
4.  Advanced Security
They are cost-effective and provide an enhanced sense of security and safety than traditional door locks. These locks provide you better control and cannot be accessed by intruders.
Digital door locks are keyless and thus extremely helpful to employers, working parents, or teachers. Most of us aren't the most careful with our keys, and digital door locks provide the needed security and better.