The different types of hot water cylinders available can help you make a choice better.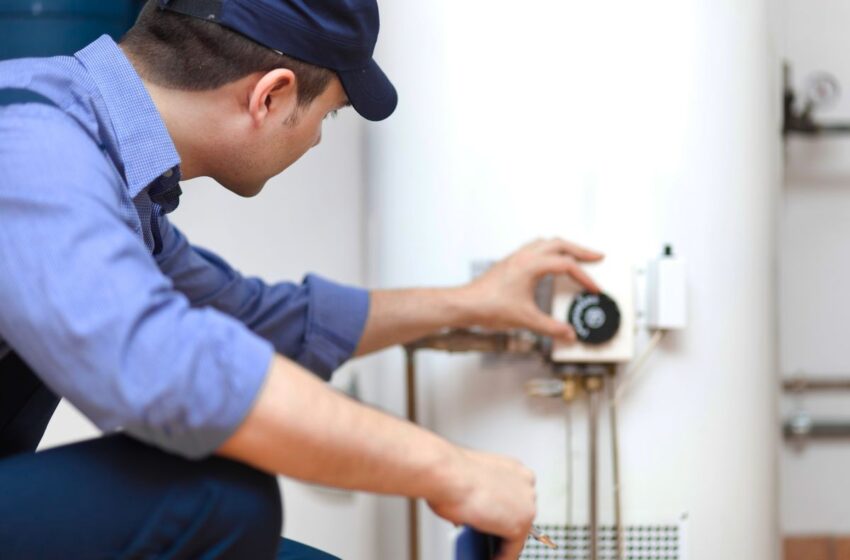 As known, hot water cylinders offer multiple benefits, especially with the ever-changing climate. It is important to ensure that the hot water cylinder you choose can provide enough of hot water for your home. That is, you need to consider the number of people who will be using hot water. You also need to consider if you will be washing clothes and dishes with hot water.
Besides this, it is important that you consider how energy efficient the hot water cylinder you have decided to purchase is. 
Understanding the different types of hot water cylinders available can help you make a choice easily. 
Open Vented or Vented
The vented hot water cylinders are also known as hot water systems fed by gravity. 
These cylinders need to be supplied by a cold water tank that is large and is placed on the loft. The gravity pull carries the water down via a vent pipe to the water cylinder that heats the water. 
The hot water cylinders that are vented depend on the height of the water tank with cold water and also the gravity. If the water tank with cold water is placed at a great height, the pressure tends to increase. 
At present, the vented hot water cylinders are pre-spray insulated by the manufacturers. 
These cylinders offer multiple benefits. 
The vented hot water cylinder can work out to be one of the best options available if the homeowners have decided not to upgrade this to the unvented cylinder in the near future. 

As the vented hot water cylinders are basic, it is cheaper to maintain and also install.

There is no problem even if the main water supply is cut off. You have water stored in the water tank. 
Unvented Cylinders
Unvented hot water cylinders do not require any storage tank. A cylinder that is sealed is directly fed by the mains. 
This cylinder is under pressure from the water supply that is incoming. The water gets directly heated by the source of heat that is placed outside the vessel like the wet solar system or a boiler or even immersion heaters.
The hot water is distributed to different outlets via a pipe work outlet. As soon as the shower or a tap is used, the incoming cold water pressure tends to displace the content of hot water present in the cylinder towards the outlet that is open at mains pressure. 
The hot water cylinders that are unvented are sealed and thus, need an expansion vessel that is either incorporated or near the cylinder or boiler. This vessel allows expansion of water when this heats. This can also accommodated the pressure increase by almost 4.5%.
These cylinders are specifically designed to withstand a good amount of internal forces. These are safe if these are fitted with the right equipment of pressure. 
The many benefits the unvented hot water cylinders offer are
Does not depend on gravity for operation and can be installed in the home anywhere. 

Do not require any water tank. This can save space in your home

The system is sealed completely. This means, there is no requirement for any water tank. 

The operating system is silent
This offers a better rate of flow as this operates at main pressure. 
Some of the Best Hot Water Cylinders
Hot Water Cylinder of Low Pressure Solar
This hot water cylinder allows you to use energy that is renewable from the sun. This works best for places with a cold climate. This is due to the fact that this cylinder is designed to resist any frosting. As this cylinder has a low single coil, the heat can be transferred easily through the taps. This works well for commercial buildings besides large homes. 
Gas Water Cylinder
A gas water cylinder is perfect for those looking to cut down on their electricity bills. This is durable due to the enamel coating. This can work either with the electricity or even without it. 
Dual Wetback/Solar Hot Water Cylinder
This versatile hot water cylinder is sans any confusion and clutter. This provides hot water and can play a big role in even heating your rooms. This is done through the radiator, heat pump, wetback and systems of solar-loop. 
Easy to install, this hot water cylinder has a design that is a hub for the mains pressure. Due to the polyutherane insulation this works out heat efficient and has minimum heat loss. 
Low Pressure Electric Heater of Copper
The above hot water cylinders work well for small families or for those living in small apartments and are on the go most of the time. This cylinder works out affordable and is known to be efficient to a high level. 
The bottom line is that you have a wide range of choices of hot water cylinders. To ensure you make the best choice, you need to list out your requirements and make a choice accordingly. 
These Premium Credits will expire on Nov 17, 2022.
 

Paste text or URL:

Clear

Or upload a file:

PDF, DOC, DOCX, RTF, TXT (max 16Mb)

 

Check your entire site with 

Batch Search

. Developers can also use

Premium API

.

 
No results found for the text you pasted (834 words, $0.10) on 25 Nov 2021 at 6:22 GMT. 
Copyscape © 2021 Indigo Stream Technologies, providers of Giga Alert and Siteliner. All rights reserved. Terms of Use.