Tips for choosing an Ottoman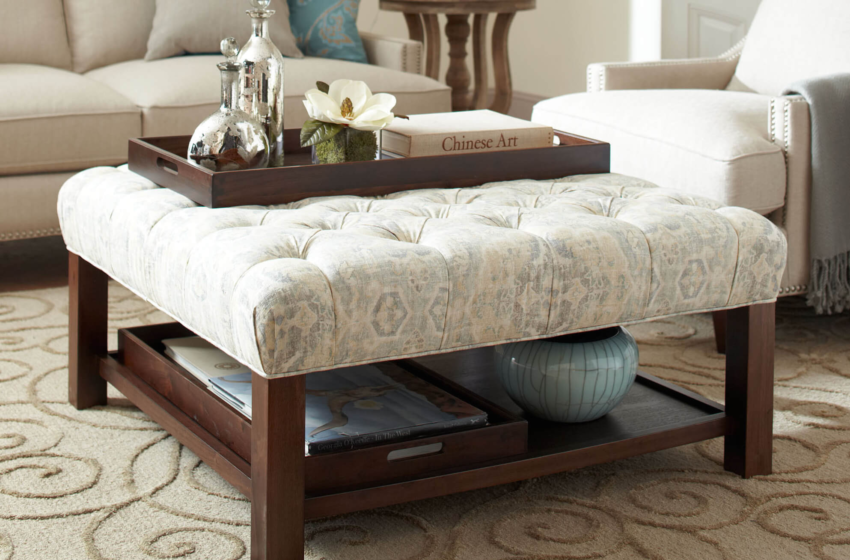 When choosing living room furniture, people first focus on tables, chairs, and sofas. The ottoman is considered a trivial part of the setup. However, this should not be the case. You should never underestimate the ottoman. It can prove to be very beneficial to your seating arrangement. One of the biggest benefits of using them is that they provide additional space for your guests to rest. Also, you can easily find ottomans in many different designs, colours, and styles. Hence, you can easily find options that will complement the look of your living room design. Just make sure that you pick the right ottoman for your living room. If you are not sure about how to choose the perfect ottoman for your living room design, here are a few tips that will help you:
01 of 04 Determine the purpose
Before you buy an ottoman for your living room space, you will have to determine its purpose. This is because you will be able to make a better decision after knowing the purpose. In most cases, an ottoman is used to spreading your resting legs. After a long and tiring day, this can be a very relaxing feeling. However, an ottoman can be used for many other purposes as well. Besides resting your feet, you can sit on it as well. You just have to buy a comfortable piece. People who host parties frequently can benefit from this extra seat in the living room significantly. When not in use, you can easily move it away from eyesight. Depending on your requirements, you can use the ottoman for plenty of other purposes as well.
02 of 04 Choose the right shape
The shapes of your living room furniture hugely influence the interior design of your living room. Hence, you should be very careful when choosing the shape of the ottoman. They are easily available in many different shapes. This means you will not find any difficulty in finding the right one. Just ensure that it matches the rest of the furniture pieces as well while complementing the living room decor. The most commonly chosen shapes are round, square, and rectangular. However, there are plenty of other options you can find as well. In most cases, you will find a round ottoman with a sectional sofa. This is because it can be easily reached by everyone sitting on the sofa. You can give the space a soft and plush effect using this ottoman.
You can consider choosing a square ottoman for your modern sofa and table as well. This shape can look better with the sofa because its straight lines will align with the straight lines of the sofa. People sitting on the sofa can rest their feet comfortably on a square ottoman also. If you want a unique look for your modern living room design, you can choose options like asymmetric, curved, and honeycomb.
03 of 04 Take the size and number into consideration
Just like choosing a table or chair, you will have to think about the size when choosing the ottoman. Size is a very crucial factor because it can impact a lot of things. It strictly determines the amount of space available for resting your feet or sitting. Also, the size of the living room should be taken into consideration when choosing the size of an ottoman. If your living room is very small, always opt for small ottomans. Otherwise, the interior will appear crowded and busy. Small ottomans will make the space appear spacious. In a large living room, you can easily fit a large ottoman. However, many people prefer getting two small ones instead of one. Although adding ottomans can make the space more functional and comfortable, make sure you do not go overboard with it. Always make sure that there is sufficient space available for the smooth flow of traffic
04 of 04 Be careful about the material
Irrespective of the size and shape of your ottoman, the chances are that it will be used very frequently. As a result, the furniture piece becomes more prone to scratches and damage. Also, spills can stain the piece and ruin its look. Hence, proper maintenance is very crucial to ensure that the furniture piece stays new and appealing. The maintenance requirement of your ottoman strictly depends on the materials used for manufacturing the piece. While some materials are very durable and sturdy, others damage easily. If you do not have a lot of free time and cannot care for the material, always choose options that are durable and sturdy. People with kids and pets should be very careful when choosing the material. Acrylic and microfibre coverings are considered the best options by many. The materials can be cleaned easily and are resistant to stains. You can also hide damages and stains by choosing dark coloured and patterned options. Although there are many loved and luxurious options like leather and velvet, they are not the best options if you can take care of the material.