Which Outdoor Furniture Is Friendly On The Pocket?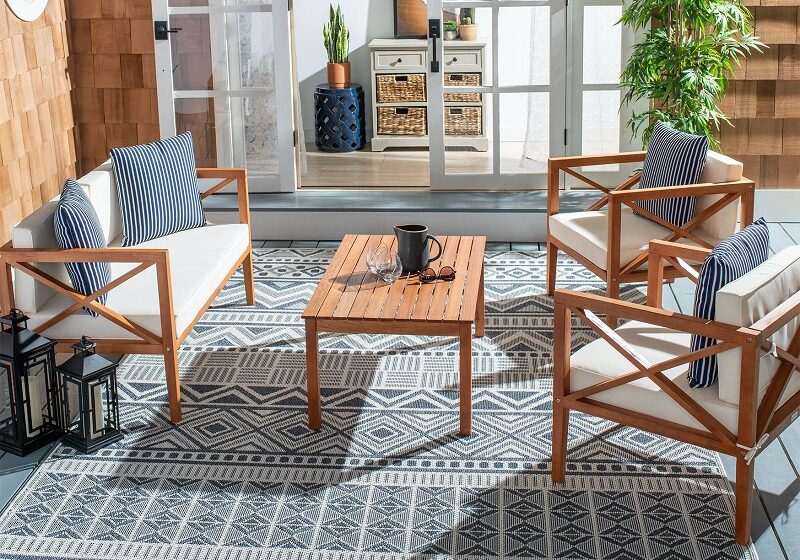 No matter what the size of your outdoor space is, a decorated and peaceful outdoor environment creates a beautiful impact on your life. Whether you are looking for an entertainment spot to enjoy your gatherings all year round or want to completely make it simple for your relaxation, we've gathered top budget-friendly outdoor furniture ways to change your place into one you are looking for;
Top 5 Budget Friendly Outdoor Furniture Ideas
Planters
It is hard to find the best, affordable, and stylish outdoor planters that don't give a look of cheap plastic. These mini-gardens can be placed anywhere like balconies, patios, or even gardens. All these places can be beautifully transformed with a stylish planter. So, now you know how a planter can make your outdoor space wonderful. Why not think of bringing it today?
Bistro Sets
Another pocket-friendly addition that can add personality and functionality to your backyard, balcony, or tiny patio is a bistro set. It can sit in the shaded area of your yard, by the garden, and underneath a tree. It is available in different styles, designs, shapes, and seating capabilities. Knowing the type of bistro set can help you place it in the right spot.
Benches
The outdoor folding bench is a way to create casual seating arrangements or relaxing. The best quality bench can be used throughout the year with basic maintenance and care. It will make your outdoor setup surprisingly stylish and spruce up your space. Lightweight benches can be shifted easily to indoors when not required. Just a little fold is needed to move it inside. No doubt, it is the perfect yet affordable outdoor furniture option.
Rugs
Want to spruce up your outdoor space? Why don't you go for an outdoor rug? These are the beneficial accessories to bring to your backyard or garden. Outdoor rugs are available in so many colors, shapes, sizes, and textures. They are the most affordable and budget-friendly outdoor furniture to consider. Moreover, they provide insulation during cold months. They make your outdoor floor comfortable and warm.
Bar Carts
If you need a place for BBQ, or to keep your outdoor accessories together, an outdoor bar cart is the best option you should consider. But, make sure to consider which type of bar cart would suit the best your outdoor space. Rattan bar carts are more preferable for bohemian, coastal, resort-style homes. Whereas a classic and stylish bar cart with gold framing, glass trays, and embellished detail would go perfect for a glamorous touch. For Nordic or rustic homes, wooden design bar carts with clean white or glass accents suit the best.
Have you gone through the list of best and affordable outdoor furniture? You have got it, right? So, why don't you think about transforming your outdoor space, no matter small or big, on a reasonable budget? All you need to do is to explore your space and add things that can change it completely as per your desires.