Why Stone Care company work without documentation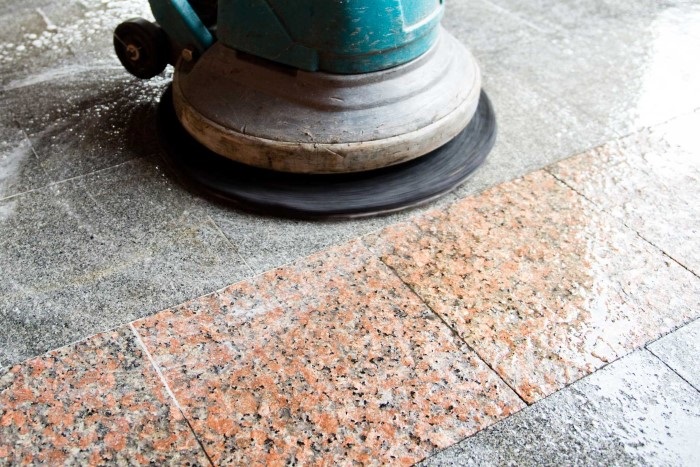 Unintentionally hiring an unlicensed and uninsured natural Stone Care & Restoration business is a common blunder that homeowners make. The appeal of employing an unlicensed and uninsured natural stone care company is frequently predicated on lower costs. Before employing any natural stone, care company based on lower pricing, it's a good idea to think about the following:
Who pays if their uninsured natural stone care firm is careless and leaves equipment or supplies in dangerous locations?
Who pays if their employees are injured on the job and their natural stone company lacks workers' compensation coverage?
Who is responsible for the cost of repairing or replacing items that are damaged during the cleaning and restoration procedure at their home or office?
Many so-called flooring contractors hire undocumented workers who are not covered by insurance. One thing is certain: homeowners should refuse to pay retainers for any service in advance.
Why would a natural stone care business not have insurance?
Workers' compensation, liability insurance, and a company license are not required for shadow market quasi-companies. People have heard and witnessed shoddy workmanship first-hand regarding employees who have sued customers because they received a work-related accident on their premises and the company they engaged did not have Worker's Compensation insurance. They have given estimates to angry customers who later learned that the low-cost company they hired had outrageously low prices since they didn't have the overhead of a well-run business.
Why would a so called natural stone care company work without the required documentation?
There is a lot of cleaning staff who work part-time. Unfortunately, many of the employees work in homes where the homeowner is aware that they do not have proper documentation. Unfortunately, there are some so-called natural stone care businesses whose principal source of revenue is not from owning and operating a natural stone care company. They rely on deception as their principal source of revenue. It leads to low-cost outcomes.
Inquire about proof of insurance:
Always call the insurance company to make sure it's in good standing once they have submitted all of the appropriate papers. Make certain that the coverage falls within the parameters of the task to be done. They may now obtain a copy of a prospective natural stone care company's insurance in minutes thanks to simple access to online information. During the screening process, this is a crucial request. On request, Stone Maintenance Company, a natural stone care expert, would gladly give a certificate as proof of insurance.
Request a copy of the business license proof:
Requesting and receiving an electronic copy of a prospective natural stone care company's business license or at the very least the business number, is simple. People will have some assurance that the natural stone care company they are working with has taken steps to establish its legitimacy as a company once they have verified that the business is registered with a local city. A business license enables a corporation to operate with some level of accountability to the local government. Business licenses also ensure that a company complies with local regulations.