Benefits of Metal Roofing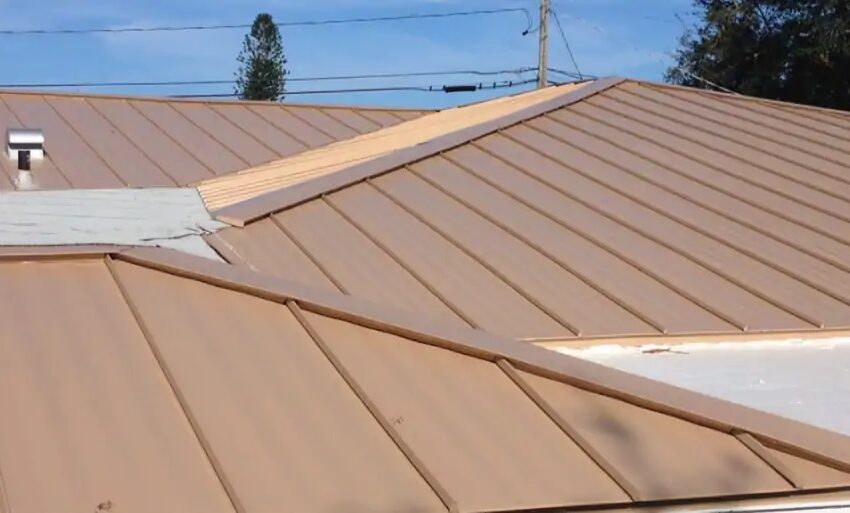 When most people think of Florida roofing materials, beautiful muddy red colored tile roofing comes to mind. However, many residential and commercial property owners are beginning to realize the benefits that metal roofing can bring them! Metal roofing is a versatile roofing material, it is known for its long lasting, tough durability, its energy efficiency and its sustainability. The experts at Reggie Reed Roofing, Saint Petersburg's premier roofing company, have decided to compile a list of the benefits that metal roofing can have on your wallet!
Energy Efficiency
When the sun's rays hit your roof, two things will happen depending on the roofing material you have. Some materials, like asphalt shingles, tend to absorb a lot of the sun's heat energy, dispersing it into the rooms below! This makes your house hotter so your A/C has to work harder (and cost you more money). Metal roofing is the exact opposite of this; it works to reflect the sun's energy from your home! Metal roofs are famous for their energy efficiency thanks to this.
Sustainability
It is very easy to create metal roofing materials from sustainably sourced materials. Metal roofs are eco-friendly, they don't create as much as a strain on the environment as other roofing materials do.
Durability
Metal is a very tough building material able to withstand extreme wind and take punishing hits. These qualities are perfect for the average Florida home, which has to suffer through hurricane season yearly. Metal roofs are a great choice to help storm-proof your Florida home!
The only downside to metal roofing is the initial upfront cost to install, it is more expensive than other roofing materials. However, you gain all these benefits, which more than pays for the increased cost through the years!
This post was written by Reggie Reed! Reggie is a state-certified roofing contractor and co-owner of Reggie Reed Roofing. He is a 4th generation roofing contractor. RR Roofing offers a wide variety of roofing services for residential homes, apartment complexes, condos, commercial buildings, churches and more. Reggie enjoys dedicating his spare time to helping underprivileged youth in his community and traveling with his family and friends.