Environmentally Friendly Changes to Make In Your Home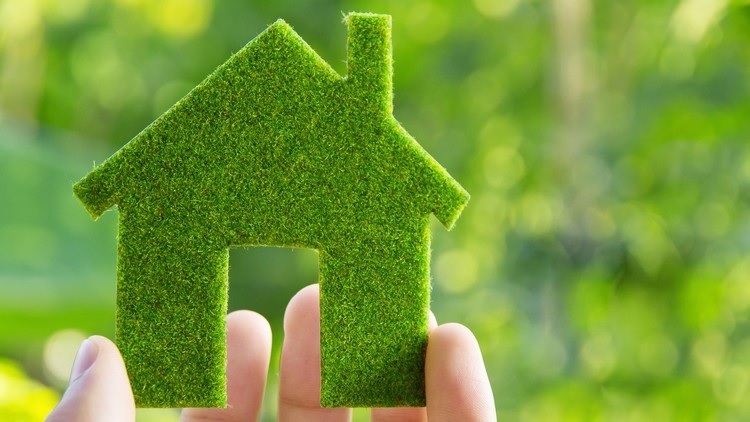 The future of our environment is now at the centre of many conversations. Greta Thunberg and other leading figures are prompting marches across the world to raise awareness for climate change and, alongside them, trends founded in an ethos of sustainability are becoming widespread. As a result, sustainable goods and habits are more ubiquitous than ever and they are being brought into our homes too.
Some of these habits are scaling back to simpler times. More people are growing their own food and composting their own food waste, eliminating the need for plastic food packaging or to stop their diet to contributing to the £20 billion a year worth of food that is wasted in the UK.
Others are using technology to minimise our energy consumptions. Smart technology allows us to monitor and control our electrical goods via our phone, ensuring nothing is ever left on and that we don't overuse more demanding products.
To give you an idea of the changes being made in people's homes, here are some of the most popular environmentally friendly changes you can make.
 Compost Your Food Waste
 One of the largest costs put upon our environment is the food that is wasted each year. The cost of growing and delivering food is significant and, when that food reaches the bin, it becomes an even greater problem. Certain counties around the UK have established food waste bins that are collected by local councils. However, due to compromised waste that prevents the food from being composted, these aren't always viable for the council to continue supporting.
Building a composting system within your home is the most significant way you can help to tackle the problem.
Work from Home
 Working from home has become a hot topic during the lockdown as many businesses have been forced to allow their staff to work from home or face closure. One of the benefits this has had is environmental, cutting down on the huge carbon cost of workforces commuting. Even if it's just one day a week.
Working from home isn't always an easy transition and many will require their own dedicated office space. Interestingly, outdoor buildings are now being used to house offices, which is why there is more demand online to find sustainably-made log cabins for sale as they are attractive ways to begin working from your garden.
LED Bulbs
 You may have heard the cost-benefit of switching to LED bulbs but it's worth reiterating. They can potentially consume four to ten times less energy than typical bulbs, which is not only a great saving on your electricity bill but it means that your home will consume far less energy.
If you're willing to make the initial investment, opt for smart bulbs too. This way you'll never forget to turn a bulb off.
 Change Energy Suppliers
 Sustainable energy is now accessible and affordable. Many major suppliers even offer their own services, ranging from 50% to 100% renewable energy, while suppliers like OVO will even plant trees with your annual commitment.
Speak to your supplier to find out what they can offer. If they are able to offer a sustainable energy service, look elsewhere. You may be surprised how little it costs to be good to the planet.