Helpful tips for carpet seam repair in Sydney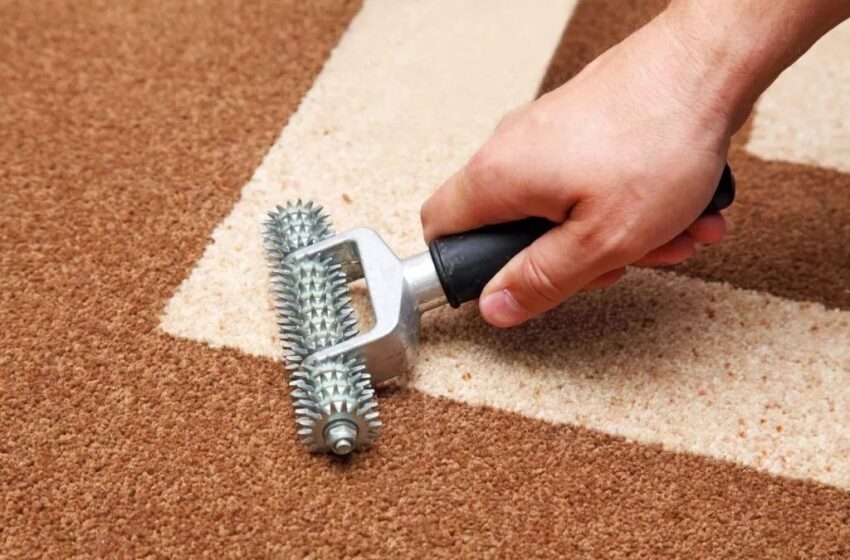 Carpeting adds on to the aesthetic appeal, comfort and value of your home. They are available in so many colors and styles and turn the look of your room from elegant, modern, chic to simple and functional. But sometimes due to daily use, carpet seams start coming out. Carpet seam repair service fixes everything whether it's frayed seams, open seams or visible seams. Here are few common tips of carpet seam repair and how you can fix them.If carpet installation is not done properly, that also leads to issues in carpet seams and other carpet issues. In fact, one of the aspects of carpet installation is also installing the carpet seam. Here are few common errors which occur in carpet seams and may require professional carpet seam repair service to fix them:-
Seam Peaking
Seam peaking is one of the common seam mistake. It happens when the carpet is stretched perpendicular to the carpet seam. To remove the peaking and pressure, you need to ensure that the carpet is stretched in a parallel direction from the seam.
Seam Shadows
Another issue that can arise is the appearance of seam shadows. This occurs when light from a window strikes the seam and forms a shadow. These shadows accentuate the seam, making it appear more prominent. Avoid using harsh sunlight or opening windows in areas where there are seams.
Seam spilitting
The best way to fix split seams is calling professionals to fix carpet seam repair. But if you want to try at home here is how you can fix seam splitting:-
To prevent your carpet seam from breaking, keep it away from high-traffic areas. Use a pad with a greater density cushion that will not split from regular foot traffic.
Furthermore, when sewing seams, use a seam roller to apply pressure to the seams and drive the carpet backing into the melted adhesive.
Finally, after pressing the seam into the glue, place a piece of plywood behind the seam to make a more sturdy, level platform for the backing.
Seams Unraveling
When cutting carpet, cut between the tuft rows rather than through the tuft to avoid seam unravelling. Another factor that contributes to unravelling seams is a failure to seal the seam edges. Make sure to firmly push the sealing iron into the seam edge.
Discoloured Seams
When it comes to your sealing iron, don't use one that's too hot. To avoid this problem, use a heat shield and a setting no higher than a 3 or 4. Never go in the opposite direction of the carpet nap.
Discolored seams may also be caused by seam weights. This occurs when seam weights prevent moisture and heat from escaping. Seam weights consisting of glass, plastic, stone, or metal should not be used. It can induce tuft swelling and pile reversal in addition to discoloration.
How to Hide Carpet Seams?
Carpet seams are occasionally unavoidable with carpets sold in normal widths. This is particularly true in larger rooms with more carpeting per square foot. Another method for making carpet seams invisible as follows:
Arrange seams such that they fall in concealed locations.
Last but not least, maintain the carpet vacuumed on a regular basis to prevent the likelihood of carpet seams getting trapped below shoes and fibers wearing down closed to seams. This fluffs the carpet fibers and fills in the gaps between the carpet strips.
Tools Used in the Carpet Seam Process
Here are the tools and materials that cheap carpet steam cleaning Sydney service use. Some may differ depending on how you intend to install your carpet. Tape or a carpet seaming iron, for example. The carpet you've picked is the first item you'll need.
Materials:-
Tape
Tackless strip
Tools used:-
Hand stapler
Tack strip cutter
Wall trimmer
Carpet seam cutter
Carpet roller
Carpet seaming iron
How to Fix a Frayed Carpet Seam?
One thing that can happen to your carpet is for the seam to fray. There are two possible solutions to this issue, both of which can be applied successfully.
Carpet seam repair
Carpet seams which are split can happen due to different factors. It can be because of improper installation, high foot activity or poor carpet quality. It is easyto solve the problem.
Take apropermeasurement of the split seam.
Select a carpet tape and trim it so that it fitsthe space.Pull thecarpet's edges to ensure there is space for thetape. From both the sides of carpet tape, take off the adhesive tack paper.
Put the tape on floor, placing it on the line made by pencil
This step is easier comparatively if you can find someone to keep the carpet edges in place firmly. Put the carpet on the tape and make sure that the edges are held together. Apply pressure on it by walking on it and then put something heavy on it to put weight on it.
Let us repair your carpet
It is advised that instead of trying the DIY carpet seam repair at home, you hire experts like Metro Carpet Repair Sydney. A lot of carpeting problems are caused by inadequate installation. This isn't to say you can't perform a decent job on your own, but when it comes to professional and guaranteed service, our carpet steam cleaning service in Sydney will gives you piece of mind.