How Bathrooms Renovations in Auckland Add Value to Your Home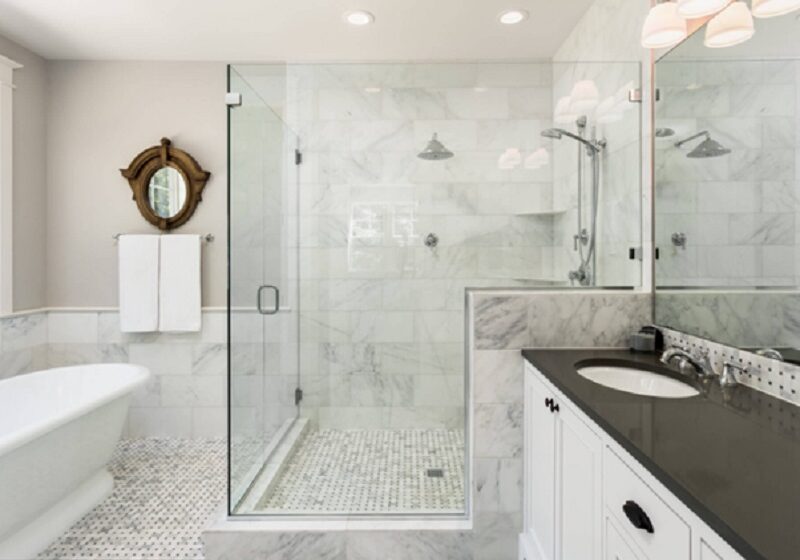 Bathroom renovations in Auckland are becoming increasingly popular as they offer homeowners the chance to add value to their property. With a bathroom repair, everything is perfectly executed, enabling you to have a perfect feel for the space and see the beautiful changes happening throughout the process. Bathroom restoration can take your property to the next level, making it more valuable and appealing to potential buyers. If you're considering a bathroom renovation, here's everything you need to know about bathroom renovations, from the benefits to the process.
Bathroom repair is not simple. Before starting your bathroom renovation, you should do your research and plan everything out. Then, contact a bathroom renovation company in Auckland to help you with the entire process. They will also allow you a free quote to see how much your bathroom renovation will cost.
Advantages of Bathroom Renovation
When it comes to bathroom renovations, there are many benefits that you can enjoy.
Increase your home's value: One of the most popular reasons for bathroom renovation is to add value to your home. A renovation can make your property more valuable and appealing to potential buyers, making it a great investment.
Move Your Bathroom Into Modern Times: If you live in an older home, your bathroom may not be up to date with the latest trends. A renovation can bring your bathroom into the modern world, making it more stylish and functional.
Create a perfect space: A restoration allows you to create your perfect bathroom. You can choose the fixtures, colours and layout that you want, so you can have a bathroom that is perfect for your needs.
Increase the storage space: One of the common problems in bathrooms is the lack of storage space. With a renovation, you can increase the storage space in your bathroom, keeping all of your bathroom essentials organised.
Choose your design:
With the renovation, you can choose your design. For example, you can have a custom bathroom that is unique to your home and reflects your style. View creative toilet interior designs in this article by AC Vision.
Update For Individual Lifestyle Needs: If your family has grown or you have changed your lifestyle, you may need to update your bathroom to suit your needs. Renovation can help you create a perfect bathroom for your family's needs.
Bathroom Renovation on a Budget: Bathroom renovations can be a great way to add value to your home on a budget. By working with a professional renovation company, you can get the most out of your budget and create a beautiful, modern bathroom that will increase the value of your home.
Bathroom Renovation Process
Now that you know the advantages of bathroom renovation, let's look at the process.
The first step is to consult with a professional. The renovator will be able to tell you what is possible and help you develop a plan.
Next, you will need to get quotes by contacting contractors or companies specialising in a bathroom renovation.
Once you have a few quotes, you can start to compare prices and services. You will also want to think about the timeline for the project.
Once you have chosen a contractor, they will begin tearing out your old bathroom. It can be a messy and disruptive process, so it is important to be prepared for it.
After the demolition is complete, the fun part begins! Your contractor will start to put in your new bathroom fixtures and finishes.
Depending on the scope of your project, this process can take anywhere from a few days to a few weeks. Once everything is complete, you will have a brand new bathroom.
Services of Bathroom Renovation:
Space Planning
Custom bathroom design
Budget planning
Construction Services
Demolition
Plumbing
Electrical work
Ventilation
Cabinetry and Millwork
Tile installation
Fixtures and Fittings: Sinks, toilets, showers,
Colour scheme
A renovation company will be able to help you with the entire process, from planning to execution.
Conclusion
Here are some ways bathroom renovations in Auckland can increase your home's value. Keep these benefits in mind if you're considering renovating your bathroom. If you need help with the renovation process, contact a professional contractor.