How to Choose an LED Bathroom Mirror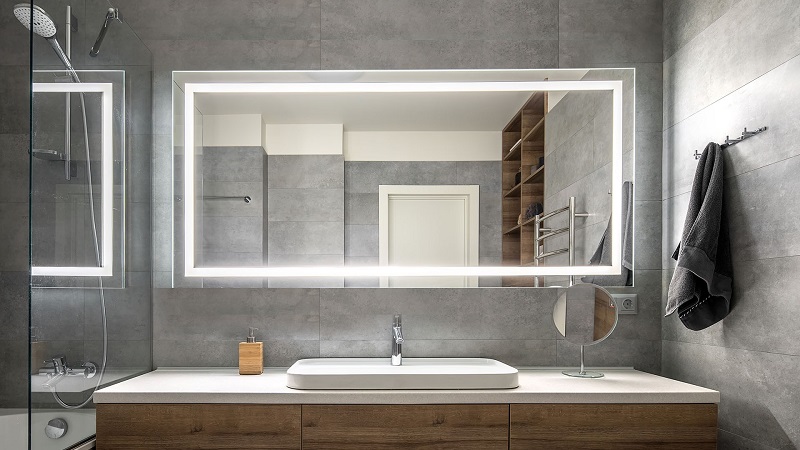 An LED bathroom mirror is a modern version of an ordinary bathroom mirror. This mirror type features LED lights, offering utility and sleek design. In addition, LED bathroom mirrors have been recognized as more widely accepted by technology. They have innovative technology features such as sensors, Bluetooth speakers, digital clocks, and magnification. You can make your bathrooms stand out by using smart mirrors.
LED bathroom mirrors come in various styles found at online and local furniture shops. An LED bathroom mirror features warm, efficient lighting around the edges. You can also use it for indicators, backlighting, and other purposes.
When choosing a mirror for your bathroom, choose one of the high-quality materials. Quality construction helps ensure that the product lasts longer. You can also select a model that has a defogging mechanism, which prevents the glass from fogging.
As with any household fixture, LED bathroom mirrors require careful consideration. What makes a mirror perfect? Before you make a purchase, what are the key features? There are many options available, so it is essential to pick the one that suits your needs. Here are some tactics to help you make an informed decision:
Mirror Size
It is essential to determine the size of your mirror. You must take this step to avoid overlooking its size and acquiring too big or small for your bathroom space. Thus, you need to measure the area where you will place it.
Colour
Many LED mirrors offer adjustable lighting effects and allow you to choose the colour you prefer. Other homeowners may select adjustable lighting brightness. If you are still determining the best colour, ask the manufacturer for advice.
Style
LED bathroom mirrors add functionality and sophistication to your bathroom. And it is essential to choose a style that matches your room's color palette and architectural details. If you prefer versatility, you have the option of a wall-mounted mirror. You can also go for a frameless style for a more contemporary look.
To learn more tips for choosing an LED bathroom mirror, here is an article from Remer.