How to find out if a roofing company is legit?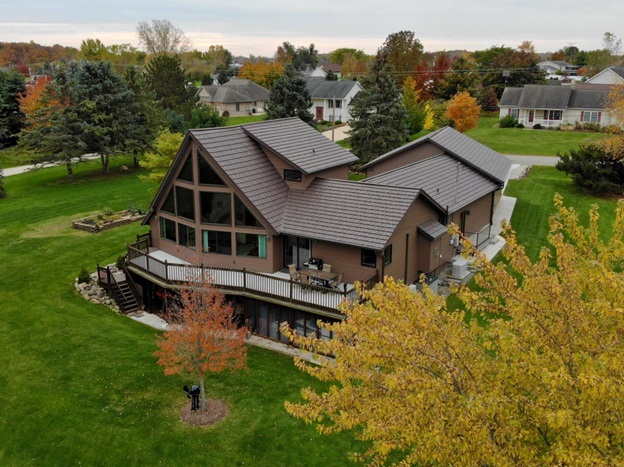 No matter if you're looking forward to metal roofing or other materials, you'll need access to professional services. This means you'll have to find a legit roofing company for the installation and maintenance processes. But since there are so many businesses available nowadays, it cannot be easy to decide on one provider. Luckily, there are some points to follow to help you make an informed decision. Read on to discover our honest answer to how to find out if a roofing company is legit.
1 Insurance and licenses
The first thing you need to look for is insurance and licenses. If you want to find out if a roofing company is legit, this can offer valuable information about their business practices. The licenses reveal that the roofing contractor has the knowledge and expertise to manage your roof. The insurance will ensure everyone working on your roof is protected. It can save you some hassle concerning liability.
2 Teams
If you want to know how to find out if a roofing company is legit, this is the best tip you can get. Learning about the people who will be working on your roof is more important than you think. The team needs to be well-trained and have the necessary skills to perform the best roofing installation.
3 Materials
The building materials used for replacing an old roof and installing a new one plays a major role in the quality of the results. There are several materials you can use for your roof. And not all are of the utmost quality. Ask the roofing contractor about his practices and materials used. Also, it can be helpful to compare the product selection of several contractors before choosing one.
4 Warranty
A legit roofing contractor will offer an excellent warranty. Always remember that even the best materials can experience some problems due to normal wear and tear. So, choosing a roofing contractor who offers a reasonable warranty for their work is vital for your home. If a contractor doesn't provide a warranty, you should look for another company. Getting a new roof is a vital process for your home's safety, so you shouldn't compromise on this.
5 References
A roofing company's portfolio and testimonials represent excellent references. Check their website or ask for such references. It will offer information on how other clients perceived the services offered. Moreover, you can check their social media testimonials or the official complaints made locally.
6 Communication
When hiring a roofing company, you will have to exchange a lot of information. This means that your contractor must have good communication skills to ensure the information isn't misunderstood.
The bottom line
These are our recommendations on finding a legit roofing company. It is always best to do some research before choosing a provider. Having access to numerous insights on a roofing contractor can help you determine whether he can provide the services you need. Installing a new roof is an important event that needs to be done professionally.