Pros and cons of Turf Tiles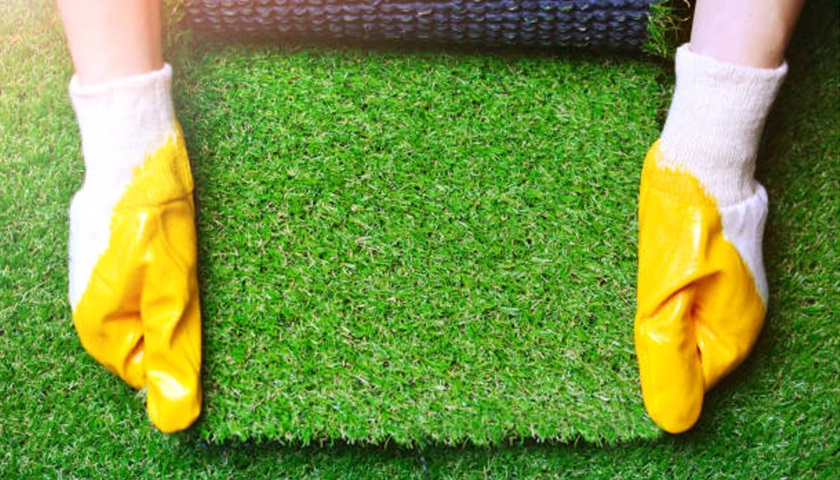 Artificial grass is one of the most popular choices of people since the last few decades. Not only has it given the beauty, it always comes with easy maintenance and economical prices. Natural grass gives a pleasant look to the eyes but comes with a lot of tiring maintenance issues which are also costly and time-consuming. Just think of watering the lawn daily and always worrying about trim and cut and no mentioning about weather hardships impacts on your fresh grown lavish grass. Artificial turf might give you a lot of peace of mind, save you a lot of money and get rid of all issues you might face in and after installation of the floor.
There are many other types of floorings available in the market for your lawns and indoor sports, but the artificial grass gives you leaves of all different types far behind it. Turf available in rolls has become past now you may find artificial grass in tiles. Easy to install and durable to enjoy for a long time; synthetic grass tiles are an excellent idea for numbers of projects. However, you may first select the type according to the foot traffic on it. Their intended use affects how well it will work under different circumstances. Turf tiles work exactly like ceramic and any other tiles work. They are easy to clean and require no additional maintenance after they are put in their place.  But be mindful, look at all perks and drawbacks before installing artificial grass tiles at your home. Here I have put a list of its pros and cons for your better understanding before buying it.
Pros:
Convenience: The first reason you may buy anything is convenience, and turf tiles are incredibly convenient. You can install them anywhere, put them out or store them and use them again sometimes later. They remain at one place for as long as you care correctly.
Easy Installation: Turf tiles are much easy to handle when it comes to installation. All you need is a floor, turf tiles, sharp utility knife, and that's it; you got it all solved.
Versatilities: Have you ever thought of running creativity in styling your floor? Or have you ever got bored seeing the same uniform style on the floor with a look of a carpet? If yes then turf tiles might give you lots of options for wild choices. Just take the tiles and install them in your lawn as you want. Go for a checkerboard style or why not go for a wall covering through artificial grass tiles. You have to think about and install them.
Reuse options: How many tiles give you a choice to be uninstalled and used again? I guess none but turf tiles do. Artificial grass tiles are often installed for indoor places; you may apply for indoor games. Sometimes, the game season is far gone, and you won't change, you may easy uninstall the tiles and save them in stores for later use.
Ideal landscaping: Turf tiles work best in small areas, and they are an excellent choice for landscaping option. Grab some tiles and install them as a pathway to pool or design as a game board or other recreational activities.
Low maintenance: Artificial grass tiles are heaven for busy city people who want to style their house but don't have time to maintain it. Install turf tiles at your balconies and enjoy the view any time you want. No-fuss, no maintenance stress, no watering needs, and all this is equal to heaven in a busy city.
Cons:
The manufacturing of tiles depends on how tiles will work at your place.
There are chances of curling up and seal loosing from various points.
Not all types of floorings work best as its base surface.
Conclusion:
Turf tiles are ideal for small places like balconies and terrace or indoor sports grounds. A good quality artificial grass tile might also save you tear and wear problems, while installment at the little place also keeps your tiles from curling up. Even if you work on the subfloor before the installment of turf tiles, then that might also wipe out the option of tiles from losing the place.