Shopping For Outdoor Furniture In Singapore? Follow These 8 Tips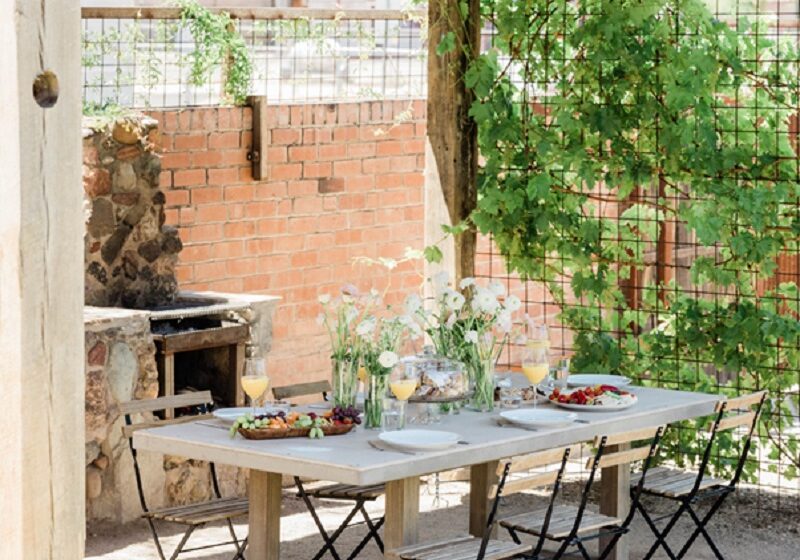 What are outdoor tables and chairs? Outdoor furniture is furniture specially designed for outdoor use. It includes outdoor chairs, outdoor tables, outdoor benches, outdoor sofa sets, outdoor lounge chairs, outdoor recliners and so on. With outdoor living becoming more and more a popular choice, outdoor furniture has become extremely popular in recent years.
 Finding great outdoor furniture in Singapore has never been easier. However, you can do it whenever you want (especially when you need to). Whether you're looking for a picnic table, outdoor side table, or other outdoor furniture, it's hard to make a "smarter choice" with every purchase. Here are eight outdoor furniture buying tips that will help you make the buying decision easier and get the perfect piece of furniture for your home.
How To Wisely Shop For Outdoor Furniture In Singapore
Focus on Quality
When it comes to outdoor furniture, it's crucial to invest in quality materials. The best kind of outdoor furniture can withstand the elements, while still being comfortable. Look for pieces made out of durable materials such as teak and plastic.
Measure twice, Buy Onc
When shopping for outdoor furniture, be sure to measure the area where your piece will be placed. It will ensure that you buy the right size. Make sure to also consider any additional space around the piece when considering size and placement.
Consider the Weather
Before buying outdoor furniture, consider the type of climate you have. If you live in a humid climate, consider investing in waterproof furniture. If you have a dry climate, you can go with lighter fabrics such as wicker or rattan.
Consider the Budget
Outdoor furniture comes in all types of sizes, shapes, and prices. Before you go shopping, decide on a budget and stick to it. That way, you won't end up spending too much.
Think About Care
When choosing the perfect piece of outdoor furniture for your home, think about how much care it requires. If you don't want to spend a lot of time maintaining it, look for furniture pieces made from materials that are easy to clean, like plastic.
Think of the Style
Outdoor furniture has come a long way since the days of rusty metal chairs. Now, you can find furniture pieces in a variety of styles, from traditional to modern. Think about the look you're going for and make sure the pieces you choose fit with your overall decor.
Go for Comfort
When shopping for outdoor furniture, don't forget about comfort. Whether you're looking for a comfortable outdoor dining table or an outdoor side table, make sure you find a piece that is comfortable to sit in. Also, pay close attention to the construction of the furniture, making sure that the cushions are firm enough and the pieces are durable.
Consider Added Features
Think about any additional features that you might want on your outdoor furniture. For example, many outdoor chairs come with a built-in sun canopy that can offer much-needed protection from the intense sunshine. There are also other types of features such as armrests, cup holders, and removable cushions.
By following these eight outdoor furniture buying tips, you're sure to find the right piece of furniture for your home. When shopping for outdoor furniture it is very important to keep these tips in mind to find the perfect piece and get the best value for your money. Go ahead and start your shopping journey today!
If you're looking for outdoor furniture that is high-quality, comfortable, and stylish, then look no further thanKonopi. Our collection of outdoor furniture offers a range of designs and materials, perfect for any outdoor space. So, why not check out Konopi today and find the perfect piece of furniture for your outdoor oasis?