Specific Benefits of Using Storage Container during Home Renovation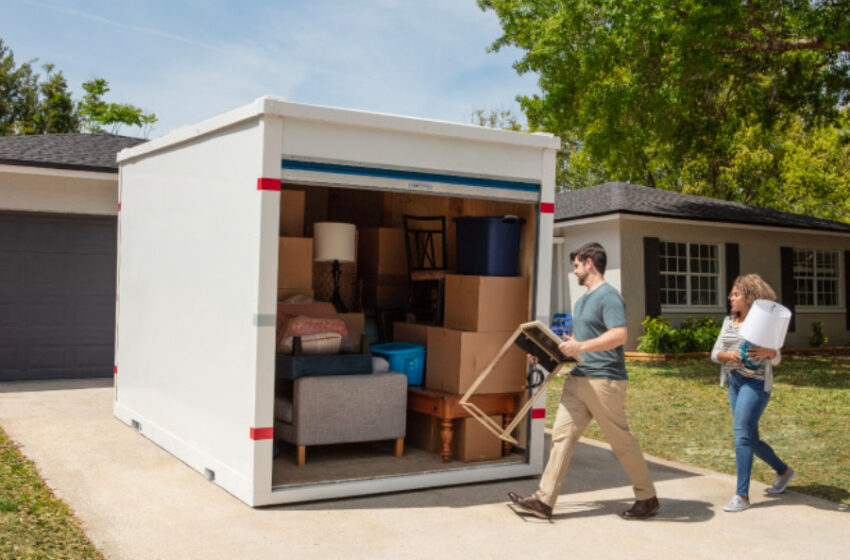 Moving storage in the shape of mobile containers, sometimes referred to as portable storage containers, offer a versatile and practical solution whether you're organizing a move or need more storage. Moving storage containers are available in a range of sizes and have a few special benefits above standard moving & self-storage facilities.
Affordable Moving Storage Containers
Along with all the additional advantages they offer, moving and storage boxes offer excellent value for the money, making them an affordable option for moving or storing your belongings. Moving may be expensive, but with a box, the monthly cost is not increased by additional storage costs. Traditional moves may be highly expensive when it comes to storage during relocation.
When comparing expenses, moving containers and renting a moving vehicle are occasionally used as comparisons. Although renting a moving truck may initially seem more affordable, be sure to weigh the personal expenses of driving your own vehicle compared to the added benefit of time and labor savings, simplicity, and the ease of getting the storage container grabbed from your place of residence and sent straight to your new residence.
Driving a truck will result in additional expenses and concerns, especially when moving across nation. Keep this in mind as well.
Convenient Moving Storage Containers
Moving containers offer a practical alternative for shifting and storing your possessions, depending on your requirements and circumstances. You may rent portable containers for as long as you need, and they are delivered right to your place. This helps you save money, time, and effort.
You need to figure out a means to get your items to the warehouse if you choose regular self-storage or small storage. This might entail leasing a moving vehicle, loading your goods, and then unloading them whenever you're ready to get them from storage. You simply need to move your items once into a portable moving container that is waiting outside your place of business. Should the need arise; you also have easy access to your belongings.
Versatile Moving Storage Containers
Moving containers are a wonderful answer for almost any circumstance, whether you want temporary storage on-site for a home remodeling work or you want to store your things in tandem with relocation.