THINGS TO CONSIDER WHILE BUYING CURTAINS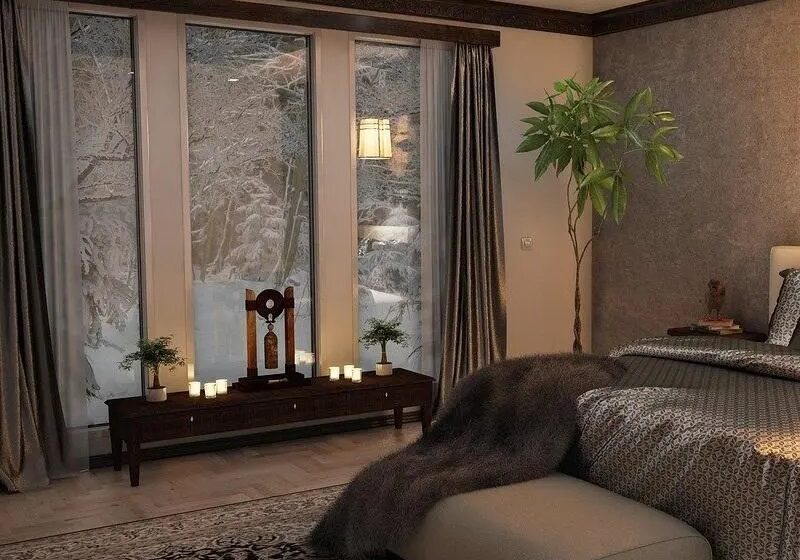 If you are changing houses or are just looking to change the feel of your house for which you make some tough decisions that require deliberate thinking and lots of calculation.
In this blog, we will be talking about what things you might need to consider before getting a curtain, whether that is a brand new one or pre-loved, both require similar thought processes and calculation skills, to begin with.
Firstly, look at your home, what kind of look are you thinking of giving it, modern or classic or minimalistic? Whatever floats your boat? Now see if your home can go through that transformation, you planned or do you need to rethink it all. Down below are some things you should consider before making the call.
FABRIC: the material of the curtain which you will be hanging is an important decision. There are several options to this such as cotton, silk, polyester, linen, woolen choose according to the location you will be staying in or the area you are choosing it for. Cotton is a good choice for kitchens and bathrooms. Whereas silk is good for bedrooms, woolen works well in colder areas where you need all the air out and rest work all over your house.
MAINTENANCE: when deciding the fabric do think about its maintenance, what care, and often would the fabric need. Does it require dry cleaning or can it be washed in the machine at home? Do not forget to ask your supplier this question.
DRAPE: never decide on your curtain only by looking at a swatch of the material, ask them to show you a larger piece of the material to decide how will it fall, hold it high and pinch the material together at the top, making pleats and see if it stays as it is or not.
NATURAL LIGHTNING & COLOR: if you have already decided where you will be hanging your curtains, did you notice the amount of sunlight that area gets? If it is a sunny location light colors will be more suitable and be mindful that high sun exposure leads to fading of color, especially on cotton.
LENGTH AND PLACEMENT: measure your walls where the curtain will be. Ideally, the rods are placed 4 to 6 cm above the window. But you can arrange it according to your liking. Higher curtain installation makes the room look larger.
Begin the measurement from the top side with additional inches for the rod and hooks.
End the measurement as to where you hope to end the curtains.
Pro tip: add 4 to 8 inches so that when you open the curtains, they do not block some part of the window & a 2 inch more to give the curtain a fuller look.
HEADERS & RODS: with ample choice, in the material and design of the rods you can choose any to enhance the aesthetics of your place. Headers also can be of different types such as grommet, tab top, pockets, etc. choose them according to their functionality rather than just the look.