Tips To Choose the Best Pool Builders in Oklahoma City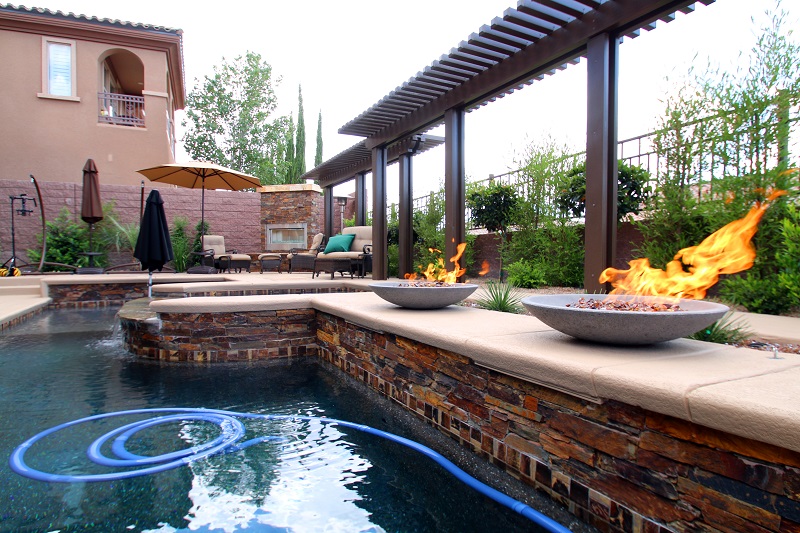 If you want to put up a swimming pool in your backyard, you should talk to a pool builder as soon as possible. But, it may be difficult to find the right pool builders in Oklahoma City to fulfil your requirements, given the vast number of businesses listed in the yellow pages. The term "pool builder" is used to describe contractors who specialise in the construction of in-ground swimming pools. Yet, they have more than just installation experience to offer. Most of the time, they've got a lot of experience designing and constructing pools that look great. The appropriate pool builder will not only be able to create the pool of your dreams, but will also be able to advise you on how to best arrange the rest of the elements in your backyard to highlight your new investment.
Much thought should be given to who you hire to construct your pool
Talk to people in the area who have in-ground pools to get their thoughts. Find out more about the building's construction! Some web businesses that provide lists of contractors also provide user reviews, which might be useful. You should always ask to see a contractor's previous work before hiring them to build anything in your garden.
It's important to keep a few things in mind when making initial contact with a pool contractor
The process can't begin until you're confident that the contractor you've picked will pay close attention to your needs and the advice you provide. If a contractor refuses to even consider your suggestions, you should keep looking for one who will. They'll also want to get a good sense of your preferences for pool design from an in-depth interview. There are tens of thousands of materials and accessories to pick from when building a backyard pool, and your builder should discuss every potential choice with you before beginning construction.
If you and your business associate have settled on a plan and its constituent parts, the next step is to secure a written contract outlining the terms of the agreement and an estimate of the costs involved. You will need the signed contract to support your case in court if the contractor you hired fails to complete the job. Inquire about the contractor's licencing and insurance before hiring them. This might save you both a lot of bother if something were to happen during construction. Finally, before starting any work, double-check the Better Business Bureau to see if any complaints have been lodged against your contractor.
You can also ask the possible expert in question for references from previous clients and demand that they give them to you. You'll have a simpler time researching and assessing the quality of their previous work before committing to hiring their services. If you find that the possible construction firm is unwilling to supply you with this list, then you should take that as a signal that the company is not a good choice to hire for this project because they are not qualified to do so.
Another way to tell a good concrete pool builder from a bad one is by looking at their pricing structure. Informing potential contractors of your requirements is essential, but selecting the lowest bidder could lead to subpar results. The best contractor will not only explain why they're charging what they are, but will also prevent you from being overcharged.