Top Questions to Consider Before Hiring a Decking Builder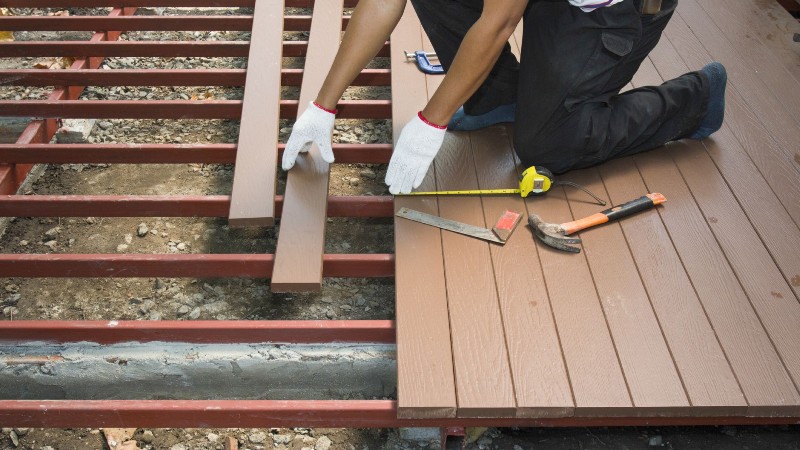 A deck space can be great for some quality time at home, and ensure perfect relaxation. You have to invest some time and consider how you would like to have your deck built, so as to get the kind of functional space that you envision. Here are some of the most important questions that you need to consider before you hire a decking builder Derby.
What will be my deck type?
You can find various kinds of decks suitable for residential properties. For instance, it is possible to attach an outdoor patio deck to your house. It can be a good idea to attach such kind of a deck to the kitchen or family room. Or you might opt or a connector deck – which is various smaller decks that could be of any size or shape – and connected to one another with the help of pathways. Or you could go for a destination deck – which is not connected to the house. This one is generally situated in some special area with a view, such as a view to the sea or a garden. You have to discuss your requirement with the decking builder Derby that you hire.
How to build the deck?
Whether you intend to go for an outdoor patio deck, connector deck or destination deck, you need to consider how it would be constructed. If you do not live in a rural region, you would have to get your deck built according to the local construction laws or building codes and requirements. In that case, you must look for a decking builder Derby who has been around for quite a few years – around 8 – 10 years, and has handled many deck projects in your local area with success.
Consider what kind of activities would be done
If you are building a deck with the help of a decking builder Derby, you would be asked about the types of activities that you plan on the space. Will it be a quiet spot where you will read, lounge or enjoy drinking the beverage of your choice? Will the deck have a nice and luxurious hot tub? Will it be a spot for grilling and barbecue? Will you have parties therein and use the space to entertain friends and family members? Do you wish to have more privacy? In that case, you would like to have trees, plants or landscaping around the deck.