What are solid custom doors?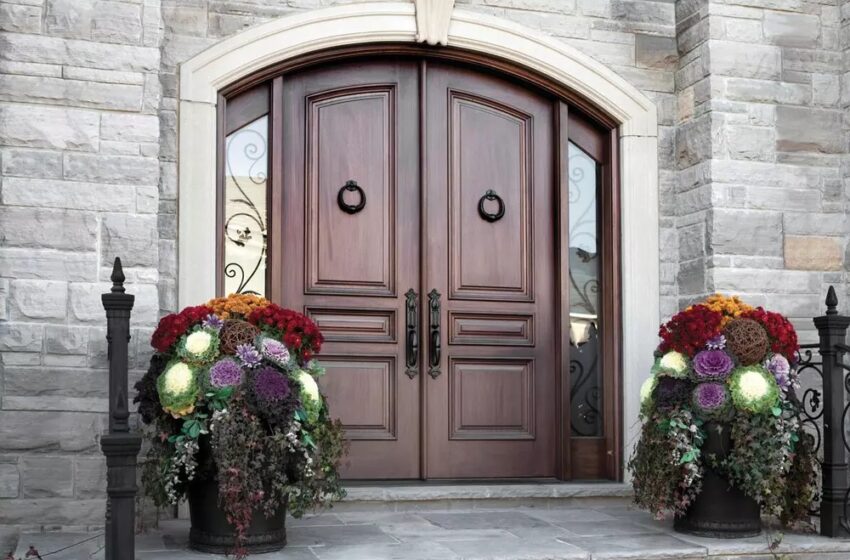 Many important decisions need to be made when designing your home. Most people do not always consider their door to be an important decision. However, the doors of your home can make or break the look and feel of your home. This is what enhances the value of custom doors that are completely unique in their terms.
As with most interior design projects, opening a catalog and choosing a door is not that easy. There are several types of doors to choose from, including solid wood doors, solid core, and hollow core doors, making the decision-making process much more complicated. People often use wooden doors outside their home. However, there are a few things you should know about interior doors.
Do you prefer doors with a solid or hollow core? Look at the advantages and disadvantages of solid custom doors and find out if they are a preferred option over hollow core doors. 
Solid core doors: Pros and cons
Solid doors are made of a mixture of wood and synthetic wood composites. They have a heavy, sturdy interior, and wood veneer on the outside. They provide strength, sound insulation and the appearance of solid wood doors without weight and high prices.
Solid wood doors are likely to expand or contract due to changes in humidity and temperature, while solid core doors will withstand these changes and retain their shape over time.
In many ways, solid core doors combine the advantages of solid wood doors with the advantages of hollow core doors as an opportunity to meet in the middle. However, solid core doors have no disadvantages.
Solid-core doors are heavier than hollow-core doors because the center of the door is strong and can be difficult to repair if something happens to them.
Advantages of doors with a solid core:
Cheap alternative to solid wood doors

It mimics the look and strength of solid wood doors

Usually Paint-Ready

Resistant to temperature and humidity fluctuations

Durable and reliable

Unique isolator to prevent room-to-room sound transmission
Disadvantages of doors with a solid core:
More demanding installation due to weight

Difficult to repair.

Limited style options
Now if you are willing to get the custom door, it is advisable to go through multiple options and find the one that is ideal. You need to consider all the factors and features and then only confirm which is your favorite? The size of the window may vary from one to the other. So having it contrasted is ideal for the consumer. Ensure the sturdiness before you install it!