What is concrete cancer? How to identify it during a property inspection.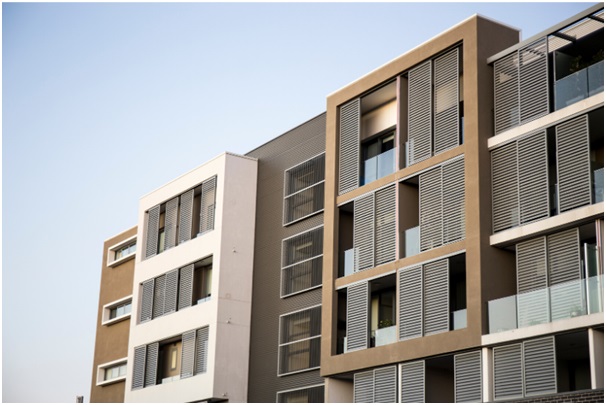 You'd think that with concrete being such a solid material that it'd last forever, right? Unfortunately, it doesn't, particularly if it hasn't been well looked after or adequately developed. Over time, concrete can decay and as it does, it's integrity wanes; this is called concrete cancer, and it can be dangerous if unattended. But what is concrete cancer exactly? We're here to give you an overview.
What exactly is concrete cancer?
Whenever we think of the word cancer, it's not a nice feeling, which means concrete cancer isn't a great thing to have in a property. Concrete cancer is the name given to some defects that can be found in concrete, weaknesses that put a property's structural integrity at risk.
What causes concrete to fail?
Much of the time, concrete cancer comes down to one main thing – rust. Because concrete is reinforced with steel, both moisture and air attack the steel and cause the rust. When steel rusts, it expands, but unfortunately concrete isn't flexible, and so it cracks and moves. With more cracks, more air and moisture is introduced; the concrete starts to crumble and flake.  Properties near the coast are even more vulnerable to concrete cancer because of the salt air – salt quickens the rusting process.
Another way concrete can fail is due to poor workmanship. Not all concrete is made equal; the ratio of water, cement, sand and aggregate needs to be right. Too much or little of either ingredient could cause plenty of problems down the track. Even using the wrong type of sand can be an issue, a common error made by DIY'ers.  Incorrect waterproofing also increases concrete cancer risk.
The problem is, concrete cancer takes years to develop so when the work is initially done, and some years after that, it looks like a job well done. It might not be until the property goes up for sale ten years later that a building inspection discovers the problem.
What concrete cancer looks like
Whether you're inspecting your own home or looking at a property to buy, here are some key things to look for:
Reddish-brown rust stains next to cracks in concrete or which seem to seep out of the cracks.
Concrete that seems to be abnormally lifting out.
Cracks with moisture seepage in the form of white crystals.
Crazing and cracking concrete (concrete spalling)
Leaks in overhead concrete surfaces
Bubbling of concrete render (plating).
Concrete spalling repair
When moisture enters the concrete, it can flake, peel or pop otherwise known as spalling concrete. But can you repair concrete spalling? Yes, but only if you discover it when it's in its early to moderate stages. If discovered early, the affected areas can be isolated, the rusted steel replaced and the cracks filled. Otherwise, if concrete spalling is ignored, the property may be uninhabitable or an enormous repair bill on the cards.  Concrete cancer repair is all about attending to the issue as soon as possible.
Should concrete cancer turn you off buying a property?
In the first instance of you suspecting the property has concrete cancer, don't be turned off just yet. Having a qualified building inspector check over the property will give you more answers as to how serious cancer is and then it's at that stage you can seek quotes for repair. A minor case of concrete cancer will cost much less than a major structural one and, of course, it all comes down to the rest of your financial goals.
What happens if you're looking at a unit or apartment?
Unfortunately, with units and apartments, building inspectors don't have access to the entire building which means that there still could be concrete cancer in the building that may affect the unit you are looking at or affect your safe use of the building area.
In this case, it's always a good idea to request copies for the property's strata reports and strata meeting minutes going back ten years. Check through the documents carefully to see if you have found any hints as to the condition of the building.
Property investment author and mortgage broker Jane Slack-Smith shared her experience with The Sydney Morning Herald. She explained that she was pressured to decide on the purchase of a bargain beachside unit but insisted she would wait to review the strata report before making a decision. She was glad she did because the report showed the owners were up for $100,000 each to repair concrete cancer on the roof. This is also a great reminder to opt for a building and pest inspector independent of the real estate agent.
If you're concerned you'll miss the signs of concrete cancer while house hunting or you're still not clear about 'What is concrete cancer?' don't worry, that's what qualified building inspectors are for.  Simply arrange a pre-purchase inspection before you sign the dotted line, so you've got actionable advice.
Andrew Mackintosh is the owner and lead inspector at Action Property Inspections. He has been servicing the Brisbane area since 1995 and is dedicated to providing the best customer service, value for money, honesty, integrity and thorough building inspections.