What is the Best Material for a Front Entry Door?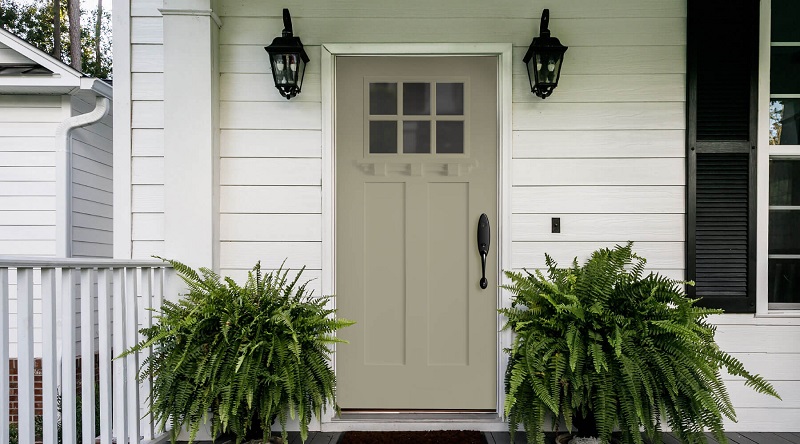 Front entry doors come in different materials with varieties of pros and cons. As a result of this, everyone is faced with the challenge of looking for the best material for their front entry doors.
So, if you are looking for the best material for a front entry door, you have come to the right place. Here, we will describe the best material for a front door and show you some alternatives for your door replacement.
Arguably, wood is the best material for a front entry door. This is because it has been tested and trusted for so many decades without failing in most homes. Therefore, it is the safest option you can go for when you are looking for the best material for a front entry door.
One of the reasons why many people choose wood is because of its beauty. You can hardly find any other material that offers the same attractiveness that you can get from your wood front door. Also, the wood front door is strong and durable. You can rest assured that your wood front door will last for several decades when maintained accordingly.
In addition, wood doors can be customized to suit your needs. They can be made with softwood or hardwood and then beautified with carvings or moldings.
However, maintenance is usually a challenge for wood front entry doors. This is because exposure to moisture can affect them. Hence, you must maintain your wood front entry door to enjoy it for a long period.
Fiberglass front entry doors
Fiberglass is another great material for the front entry door. It comes with the appearance of a wood door. However, it doesn't require the same level of maintenance as a wood door because you don't have to stain or seal it every year. Resultantly, you can rely on a fiberglass door for its durability, beauty, and security.
Although a high-quality fiberglass front entry door will be likely costlier than a wood door, it makes up for its cost with its amazing benefits. Besides, it is good for regulating the temperature of your residence all year long.
If sturdiness and cost are your biggest concerns, don't hesitate to choose steel front entry doors. While it may have the most modern look, it is good enough to boost the overall appearance of your property. Since everyone knows steel is strong, most burglars and other criminals will avoid trying to break into your home through your front door.
However, steel doors may be susceptible to rust. Therefore, they are not the best choice for front entry doors that will be exposed to snow, sun, rain, and other weather elements. Also, they are too difficult to repair. Hence, you will need door replacement if they have any problem.
Although some people also use glass and vinyl front entry doors for their homes, they are usually not the best options. They have their merits, but their demerits make them poor choices for a front entry door.
Whatever door you want to select for your home, make sure it secures your home and accentuates its look.