What Is The Best Way To Renovate A Bathroom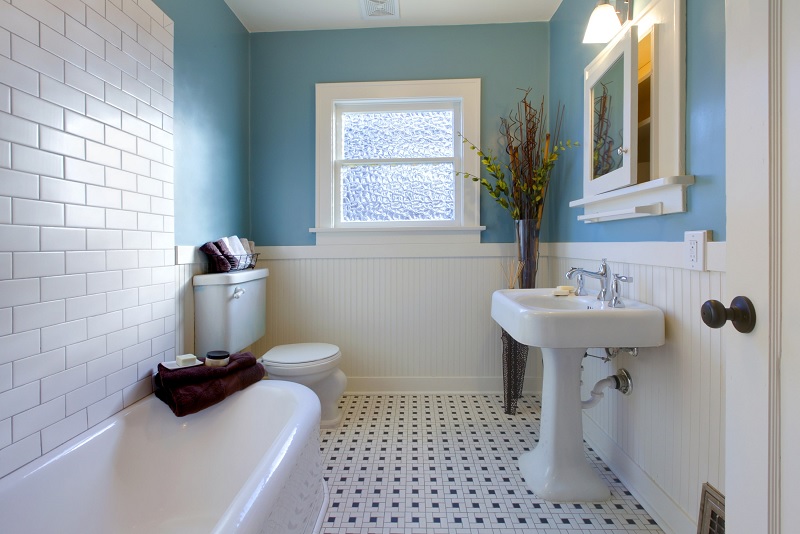 A bathroom renovation could be simple or complex. It could involve only moving in a new cabinet or changing a showerhead, or something more, like changing your bathroom layout.
If the idea of bathroom renovations crossed your mind lately, then you're probably soaked in magazines and blog posts concerning how best to renovate your bathroom. It can be excruciatingly overwhelming. Varying styles, plans, and costs would leave you confused, for days, even weeks. However, in this blog post, you'll learn the best way to renovate a bathroom.
Below are three ways to renovate a bathroom.
1. DIY- Do It Yourself
You could choose to renovate a bathroom yourself, which would save you that labor cost and a couple of back and forth with the handyman. The money saved could go into the purchase of some of the materials needed to renovate the bathroom. DIY also has the advantage of making the renovation process more efficient, since you're doing it yourself. However, DIY also has its disadvantages.
DIY means you're doing a job you aren't exactly familiar with, meaning you're likely to make mistakes in executing your renovation plan.
Renovating a bathroom yourself requires time, and you should be able to dedicate a lot of time to that. Reworking your schedule to fix enough time for your bathroom renovation will determine how successful that renovation would pan out.
2. DIY And Professional Help
For a bathroom renovation, you need professional help. This help could be on the ground, doing the job, or through consultation. Either way, it is always a great idea to mix DIY and professional assistance. It gives you the chance to execute your renovation plan efficiently. However, this method is usually costlier than the former, because you'd have to pay the handyman or consultant.
3. Contracting The Renovation To A Contractor
The most expensive way to renovate a bathroom, however, it can be the most efficient. If you plan to precisely replicate what you've seen in a magazine or on the internet, then a contractor who would take care of every aspect of the renovation is the right way to go. If you are dealing with conflicting choices on your new bathroom design, your contractor could bring in an architect who would draw out various plans to suit your taste.
These are the three available choices on how to renovate a bathroom with variations. Hopefully, you'll go with the one best suited for yourself.