What Type Of Carpet Should We Have in the House With Toddlers?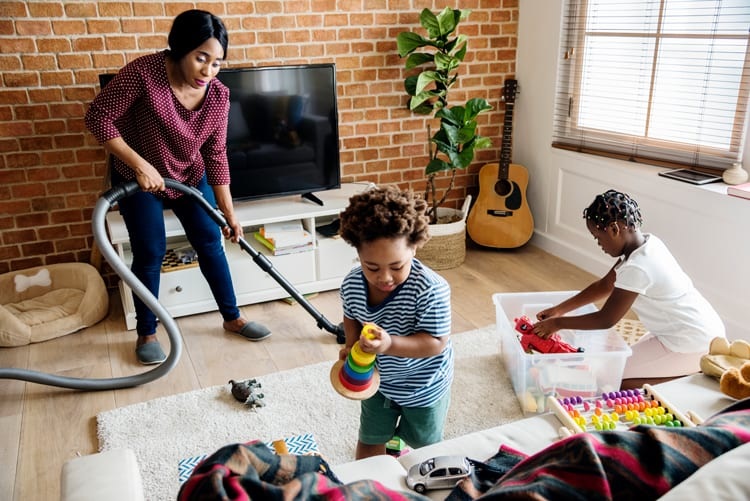 Babies who are still in the crawling stage spend most of their time on the carpet. They continuously interact with the surface and can get affected because of the dirt and dust. Just like clothes and toys, the selection of the carpets must also be done carefully by the parents. There are various factors that must be taken into account before purchasing the carpet.
When it comes to appearance, the colours, brands and size are considered. But the carpet is not merely a decor item. The functionality of the carpet should also be checked. It should be easy to clean. Residential carpet cleaning Brisbane experts always suggest people to buy a carpet that can be easily cleaned. Apart from hiring professionals, regular vacuuming should also work effectively on the carpet. Some other factors such as oil-resistance, water resistance and fibre design also play a major role in the selection of carpet.
Carpet cleaning is a major concern that cannot be ignored by the homeowner because dirt and germs can affect the health of the toddlers. It is vital to choose the best carpet cleaning BrisbaneCompany to book the professionals. The frequency of carpet cleaning depends on the quality of the carpet. Fibres are woven together to manufacture a carpet. Below mentioned are four types of carpet that are perfect for the home with kids:
Nylon Carpet
Carpets made up of Nylon are considered ideal for kid's rooms. Being a synthetic fibre, it is durable in nature. Nylon-made carpets are available in different colours that attract toddlers. This material is soft and apt for the sensitive skin of babies.
It is recommended to steam clean the carpet after every 12 months. Steam cleaning is the most appropriate method for nylon carpets because of their specific molecular structure. This type of carpet can be cleaned easily.  Mostly the stains from oil and dirt can be removed easily through steam cleaning.
PET (Polyethylene terephthalate)
This is a sustainable and eco-friendly material. It is a kind of plastic that makes soft and durable carpets. If your kids spill food or any type of liquid on this material, the carpets can be cleaned easily. Stain-resistance property makes it suitable for kids.
Polyester
If you want to give a luxurious feel to the interior of the home without spending lots of money, choose polyester carpet. This synthetic carpet has excellent stain-resistance property and reflects great durability.  Polyester carpets are perfect for houses that have high foot traffic.
Woollen Carpeting
Wool is a natural fibre but can be a bit costly. It has excellent functional properties and provides warmth and insulation to the entire room. Babies feel comfort and warmth while playing on a woollen carpet. It is soft and easy to clean. The fibres are not bound too tightly and that facilitates deep residential carpet cleaning Melbourne. If you want to provide a chemical-free surrounding to the kids, then woollen can be a great option. This traditional material has been in use for several centuries and also adds a touch of elegance to the interior of the house.
Two Types of Carpet Styles
According to the design of the fibres, the carpet styles can be categorised as cut-pile and loop-pile. In cut-pile construction, the loops of the yarns are cut at the edges. Velvet and woollen types of carpets are manufactured with this style.
In a loop-pile pattern, the yarns are closely bound together to form a loop. With better finishing, this type of carpet looks more smooth and stylish. This pattern is best suited for homes that have toddlers. They are mostly resistant to stains and can handle high traffic areas.
Some Tips for Choosing the Right Type of Carpet
It is better to choose a coated carpet. Stains and dirt can be cleaned easily because of a coating.
Don't look for too dark or too light colours.
Plush and velvet textures should be avoided.
Instead of natural fibres, man-made fibres must be selected.
Recycled and eco-friendly carpets must be on priority.
Look for low-pile cut carpets.
Conclusion
Toddlers are more susceptible to allergies and reactions. Any type of contamination in the carpet can have a bad impact on the well-being of the kids. You must hire the best carpet cleaning Brisbane experts to ensure thorough cleaning. Apart from this, choose the right material and follow the above-listed preventive measure to keep the carpet in the best condition.