Why 2023 Is The Year To Rethink Your Garden Shed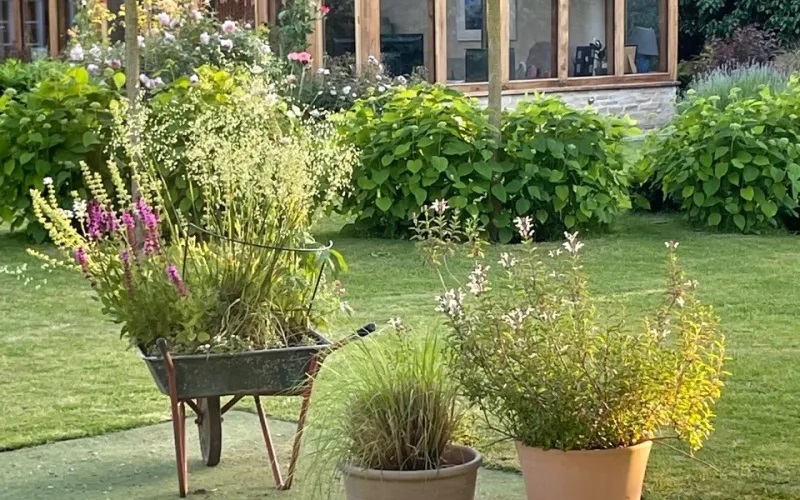 During the period of time when lockdowns were a more familiar concept, homeowners began to reevaluate their needs. Gardens became an important point of focus, one that was scrutinised by a population suddenly wanting to get the most out of their outdoor space. In just a few months, gardens become places for exercise, professional pursuits, and social activities.
Now, in the wake of such a cultural shift and in the advent of teleworking culture, gardens are continuing to change, leaving behind the regimentation and comparably rigid design of previous years and taking on a more modular and exciting presence within homes.
One significant shift is taking place in the focus of gardens, with a greater deal of importance being placed on utility over aesthetics. Traditionally, gardens have been sculpted as places of respite and tranquillity, with neatly organised flower beds and trimmed lawns. However, now, it is not uncommon to see vegetable patches, bee hives, or even chickens being kept in gardens, with homeowners seeking to find how garden spaces can support their lifestyles.
By the same token, many static elements of outdoor space, such as garden sheds, are being replaced with more useful alternatives. Outbuildings, such as log cabins and summer houses are, as such, becoming more popular. Unlike garden sheds, which are generally seen solely for their storage potential, outbuildings are a blank canvas for homeowners and allow them to establish a multitude of concepts, from creative spaces and workout studios to dining areas and guest rooms.
The utility of such outbuildings is generally only limited by the amount of effort put into designing them, as well as a few restrictions on planning permissions. Homeowners can easily create such spaces that have both power and water, with insulation and internet also being simple to add, essentially expanding the living space of a property. In general, this also increases a property's value substantially too.
Furthermore, garden sheds are being adapted to support a greater conscientiousness toward the environment. Rooftop solar panels and water collection units are being attached to external structures to reduce a home's impact on the environment. Rainwater collection, for example, has become a key feature for many ecologically minded homes as hosepipe bans remain pervasive.
Remote working positions are on the rise and, as such, are having an impact on home designs too. Residents are seeking to find spaces where they can manage their professional roles with many turning to their garden sheds to find the ideal location. Sheds can be renovated (or replaced with aforementioned outbuildings) and designed to host clean and quiet office environments. The main advantage of such property designs is the distance between professional spaces and personal spaces, helping residents to integrate their work into a home.
This focus on utility is not wholly devoid of aesthetics, however, and a number of shed redesigns and upgrades are pursued because they replace the distinct aesthetic of a wooden shed with a more modern and decadent style. The key distinction in 2023 is that sheds are no longer being seen as solely an essential asset but as an opportunity for more than storage.