10 ways to remodel your house on a limited budget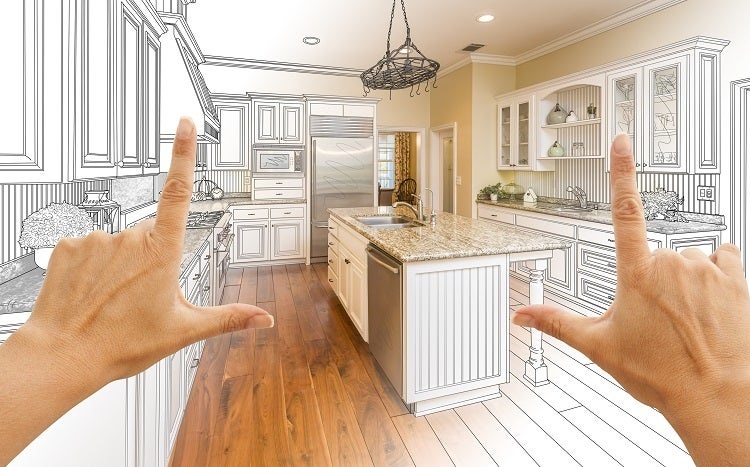 House renovation can sometimes require a lot of money as you think to make your home a modern place with style and comfort. If you have a limited budget during the remodeling process, you may understand some general concepts on how to remodel your home and to get the best roofing services.
You have to take some exciting thoughts on several factors that allow you to spend minimum money while remodeling your house. You must focus on creativity and usefulness at first sight. Let's check out ten ways that help you to remodel your home in a limited budget.
10 ways to remodel your house in the low budget:
1.      Draw the remodeling plan yourself:
While renovating your house, you just need a significant renovation project. There is no doubt that for a few projects; you just need to hire a professional architect. Dealing with architectural technologists is beneficial, but you need exceptional money to hire one of the best. Similarly, not all best remodeling projects require the best roofing services from costly architects.
Well! You can plan for house remodeling by yourself. You can take the information from the architectural consulting team and get their point of view. It saves the money as well as allows you to know about the basic things and turn your ideas into reality.
2.      Employ a draughtsperson:
It is complicated for a technical artist to transform client ideas into great precise plans. If you choose to hire a draughtsperson, then make sure that they have all professional skills. However, they require less money than a professional architect; they should carry all indemnity insurance according to your project size.
3.      You should act as your project manager:
Do not underestimate the role of the project manager while remodeling your house. The decisions they make and the time they take is often all-consuming in terms of money. You can act as your project manager. It means that you have complete control over your spending like material, labor cost, and many more.
4.      Shop around reasonably:
Buying whole house building material or outside garden furniture from one supplier can be the quickest and simplest route. However, it is not the most effective way. Shopping around can allow you to buy different as well as reasonable kitchen expenditures. You will have a lot of choices while searching for the best one. Researching alternatives will enable you to save money.
5.      You can reuse old materials:
Mostly house renovation projects involve the high range demolition of outbuildings. Buying new bricks requires a lot of money. It may need additional savings. On the other side, reusing old slates and tiles can save your money, and it sounds interesting. For instance, if you have timber windows, we suggest you repair it rather than replace it.
6.      Buy second-hand Rehabs:
You may be looking for good bargains when it comes to buying second-hand home rehabs. You must consider that it fits well for your home décor and should match with the home interior. Several companies sell gently used and new home improvement furniture, goods, home accessories, and home appliances. They sell these kinds of accessories at fractional retailing rates.
7.      Think about creativity:
You also need to find out those items that are essential to have in your house. You may think creatively while buying functional stuff for your home. Some people prefer to purchase drawers with a big bookshelf or buy a shelf container for your kitchen. The bookshelves can work great in the kitchen as well as the bedroom. Some cereal boxes with drawers can hold kitchen stuff like towels, plastic material, and similar items. It depends on your creative thoughts.
8.      Do it by yourself:
If you want to save money, then you prefer to do everything by yourself. You must have experience and skills to add creative wall designs by reading creative DIY books or YouTube videos. You should know about how to repair damaged items at your home. You have to build up your skills and confidence to make your home look unique.
9.      Barter and trade for labor:
If you have members in your friend's list and family who have skills in remodeling your home, then you will be able to barter with them. You can ask for help from your friends and family to install unique lighting fixtures in your new home.
10.  Do not purchase what you don't need:
Most items come up with special and advanced features in the market, although they are creative and unique but may require a lot of money.
Sometimes you go for purchasing kitchen fixtures, and suddenly you love a garage door opener. Do not ever forget that you have a limited budget. Keep this thing in mind that your first preference is to purchase essential items. Once you are done with your home remodeling, and you have spare money, then you can purchase your favorite items as well.