The Need For Roof Safety Anchor Points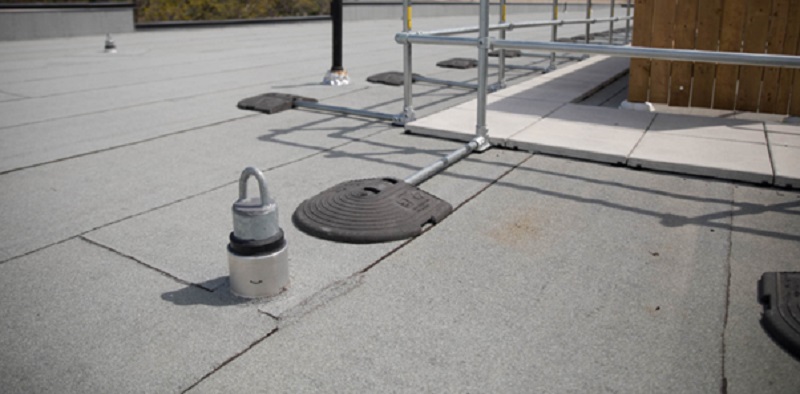 Roof safety anchor points are an ideal way to manage single-line fall protection elements as well as several maintenance solutions. These elements secure to a wall or top section and ensure that anything attached can be safely secured to the top of the building. When you have professional solutions on hand, you can take on far more efficient work and give your staff the peace of mind to perform their tasks effectively. Read on to find out more about these installations.
Here at Pro-Bel, we prioritize the efficiency and safety of your construction job, no matter the size of the building. Every worker requires the appropriate systems and equipment to perform their duties safely, and that's where we come in! As a business nearly half a century old, we have seen to many projects and ensured they were equipped with proper planning and safety systems, and we will do the same for you!
Its Use And Application
High-rise cleaning solutions and needs like these are dangerous tasks when dealing with more significant corporate or high-rise buildings. There are many opportunities for danger when working at heights, but with the proper fall protection systems in place, you can take on far more effective work and protect all people at height. When dealing with these larger corporate spaces, not all areas can be accessed safely by ladder or crane. Sometimes the roof will be needed to access the entire exterior of the building to reach these spaces and maintain the surface correctly. When needing access to these spaces, you need to use the best possible way to support a line, and when the context is correct, the single anchor points make for an ideal installation.
Fall protection starts with understanding that you are safeguarding a person's life. They have a family, people who rely on them, and goals and aspirations they want to achieve. Fall protection systems, such as roof safety anchor points stabilize workers and give them assurity that they are safe while conducting their duties.
Benefits Of Using Roof Safety Anchor Points.
Roof safety anchor points are ideal in a variety of buildings that require frequent maintenance or contractor access, such as skylight cleaning, solar panel care, and gutter repair. In addition, as a common component in fall protection systems, roof safety anchor points offer a permanently mounted solution that allows workers to safely work along the fall edge.
Like a professional climber scaling a mountain, anchor points ensure the person is protected from possible falls, and roof safety anchor points provide the same protection on your building.
Permanent or Temporary?
There are several ways to apply these types of securing points. The top of the roof option is usually a permanent fitting, as it needs the proper securing elements to be screwed into the wall of the building itself. They are generally situated on the ground with mobile or temporary points and act as a counterweight. They are often not as secure and can not take on as much weight, allowing for more lines to be secured.
Expert Approaches
When you have the proper protective elements fitted for your building, you can ensure you are up to every building code and not at risk of putting our staff in danger. You can always have the ideal installations to protect your workers when you have an experienced and industry-leading team to guide you. As a system used regularly, it must be sturdy and stable, with experts to fit it most securely. With our services, you can benefit from a reliable team providing steadfast products.
Having the right roof safety anchor points is the best way to ensure you have the proper fall protection systems in place. With professional guidance, you can provide you have the best possible system in place to ensure the safety of your workers.
Pro-Bel is a leading provider and installer of fall protection systems in Canada, ensuring workers are protected from harmful falls. Contact us today to find out more about these services.