HOME DECOR COLOUR TRENDS FOR 2021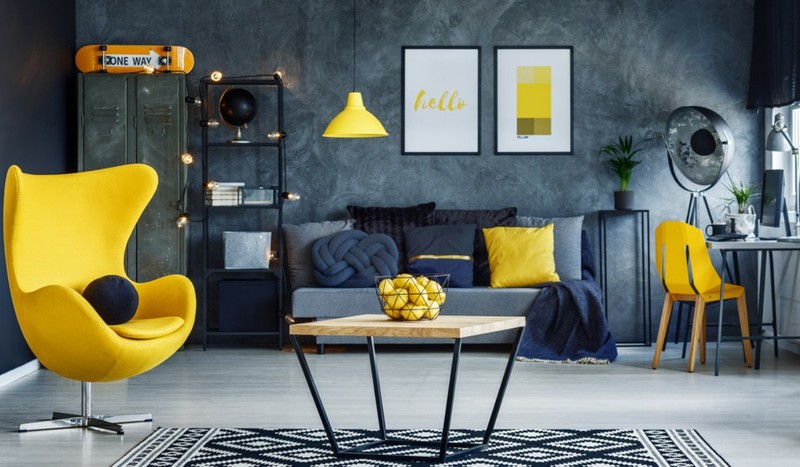 Why home decor is important
The decor of your home plays an important role in determining the mood and ambience of your living spaces. Psychologists says that a house which has good decor significantly contributes to getting rid of anxiety and stress. Adding subtle decorative touches certainly helps in increasing the aesthetic appeal of the rooms. It is a good idea to keep adding interesting decorative touches to your home from time to time, so that it breaks the monotony and you and your  guests constantly have something new to look at. Another reason for keeping your home well decorated is that, in case you want to sell it for moving to a bigger house, you will get a comparatively higher price.
Colours define the personality of your house
It is a well-known fact, and also agreed upon by lifestyle coaches, that our choice of colours affect our thoughts, feelings and attitudes. From our attire to our accessories, the colours we choose play a major role in defining our personality. Similarly, the colours we select for different living spaces create a distinct personality for our home and give it a personalised appeal which reflects the home owner's approach towards all things material and spiritual. The home colour trend of 2021 is more towards cheerful hues and shades that lighten up the rooms. Contrasting colours on the walls, along with decorative patches to divide the colours is also trending in homes of individuals that have a designer bent of mind. Before you finalise the colours for different rooms of your house, you should carefully study other aspects of the decor for ensuring that the colours complement them instead of clashing with them and affecting the overall home decor. Here, we advise you to not get too complicated and go in for soothing colours that create a cosy ambience and make it a delight to spend time in every space.
Colour trends and suggestions for 2021
Leading international interior designers have indicated the colours that will mostly dominate interiors of homes worldwide in 2021, The Top designers of island city centre dadar east have worked and came up with these that include different shades of Green, Pastel Shades and visually appealing combinations of  light and dark shades. Sage Green, which is dull pastel green combines with grey and a very neutral shade, tops the charts in colour trends for 2021. This colour is said to deliver a calming effect to the ambience as it is soothing to the eyes. You can also apply a slightly more saturated shade of green on just one wall in the living room for creating a beautiful contrasting appeal. For providing positivity and freshness, designers also suggest using the colour of vegetation is select spaces of your house.
Colour combinations for enhancing visual appeal
 You must check out one of the luxurious project in South Bombay by Bombay dyeing Island City Centre Dadar East While solo colours certainly do have their inherent charm and are surely the first choice of aesthetically inclined home owners, combining two slightly or extremely contrasting shades can also significantly enhance visual appeal. When green is mixed with blue, it creates an elegant and beautiful composition in the living environment. For giving your living room a subtle yet tasteful look, designers recommend combining orange and blue for different walls, which will welcome your guests with graceful warmth the moment they enter your house.It is also a good idea to use all shades of grey, from dark slate to pastel, across all your living spaces. This will beautifully balance the other visually strong shades and create a beautiful contrast. Adding a dash of orange in small decorative accessories such as pillows will enhance the overall creative appeal of the room.