How Do You Care For Vinyl Siding?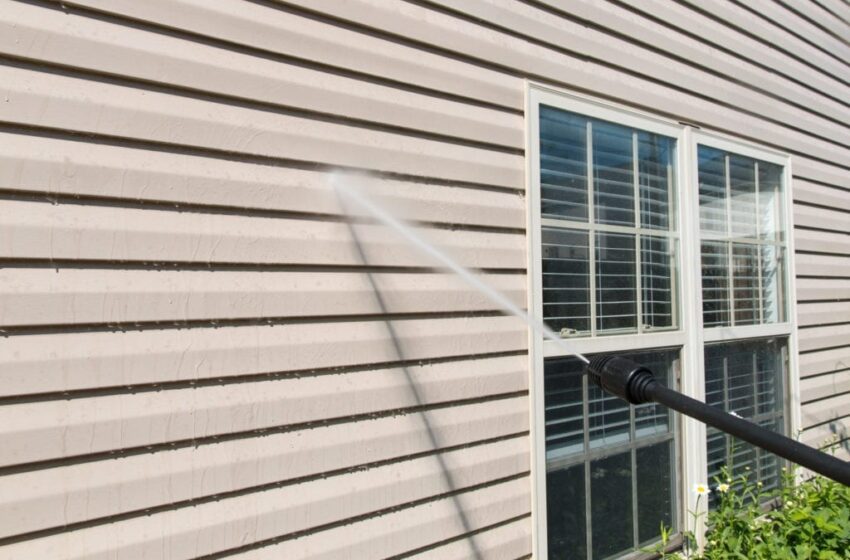 New siding installation is an exciting time for your home. It can make your property look brand new. And, of course, new siding significantly improves curb appeal. But there is one thing you need to be cautious about: caring for your new vinyl siding. If you overlook the importance of good maintenance, you risk experiencing serious problems with your siding. Your new siding might get discolored, crack or warp depending on the environment. Luckily, our experts say that you can follow a couple of tips to care for vinyl siding. Read on to discover how to clean and maintain vinyl siding in 2022. It's easier than you expect.
Use An Aerosol Cleaning Solution
A fast and reliable method to care for vinyl siding is to use an aerosol-based cleaning solution. It is an excellent alternative to pressure washing siding, and it can offer immediate results with little to no effort. All you have to do is scrub the siding with the solution and wash it off with a garden hose.
However, it is worth mentioning that this approach has its limitations. It functions for areas of your siding that you can actually reach. We recommend it as a quick cleaning option when there is noticeable dirt on your siding.
Use A Bleach Solution
Another way to care for vinyl siding is to use a homemade mix of water, detergent, and bleach. Put this mix in a garden sprayer as a custom siding cleaning solution. It is a useful cleaner and helps you prevent mold and mildew.
Our experts say it is best to let it sit for up to ten minutes before rinsing it off. Remember that you should use this solution with caution. Bleach is a harsh chemical and can cause serious health problems.
Use A Vinegar Solution
Vinegar is yet another alternative to pressure washing vinyl siding. It is simple to use since all you have to do is add some baking soda and vinegar to a bucket of water. Ensure you scrub the mixture onto your siding to remove any mildew and mold.
Remember that you should wear gloves at all times. Avoid touching your skin with this solution since It can cause extreme dryness. As soon as you scrub and rinse the siding, you'll notice it will look as good as new.
The Bottom Line
This is how to care for vinyl siding like a pro. If you're considering pressure washing your siding, it is best to use the services of a professional. Pressure washing requires a lot of attention to detail so that you avoid damaging the siding. During the new siding installation process, you can ask your technician about the best steps to take to care of vinyl siding.