Zen Design Ideas For Your Interiors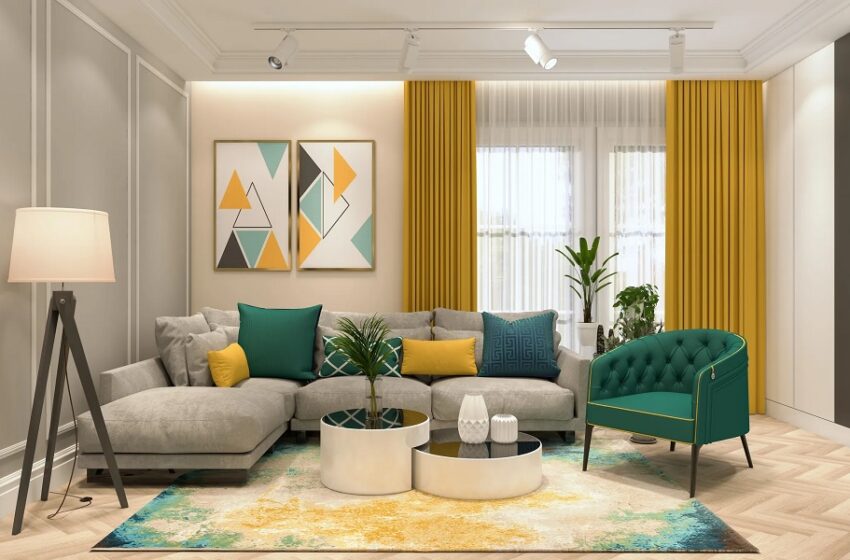 The zen interior design uses essential interior design elements to create a calm, tranquil, and serene atmosphere in your home. It's easy to start feeling anxious with a busy timetable and city life's general hustle-bustle. Zen interior designs are becoming increasingly popular in Indian homes, despite their origins as a Japanese style. Given that we are amid a pandemic spending an extended vacation and relaxing at a resort or natural retreat is a pipe dream. As a result, we've compiled a list of zen interior design ideas that will help you turn your home into a luxurious hideaway. These interior design ideas will relieve your mind and offer an excellent air to your entire home, allowing you to get through your challenging days with ease. Check out the below-mentioned points on incorporating the Zen style into the interior design.
Bring Nature Into Your Home For A Calming Effect
Zen interior design entails using many natural elements in your home decor. Indoor plants can easily bring a lot of positive energy and are beneficial to your mental health. They have a relaxing effect and provide a fresh, peaceful atmosphere in your home. For a classic Japanese interior design, use bonsai, snake grass, bamboo, or low-maintenance indoor plants. Potted plants indoors will help you bring in the zen mood in your home if you don't want to renovate your dwelling completely.
Play With Soft Lighting, Neutral Colours, And Furniture At Eye Level
One of the primary aspects of any zen-inspired interior design is low-lying furniture. You can use a low-level coffee table and trendy floor mats, floor cushions, and futons to complete the look. To highlight the beauty of your zen decor, use a muted colour scheme like beige or off-white. Throughout your living area, choose furniture and decorations with an oak finish. To boost your room aesthetics and mix with the zen motif of your home, add a vase and natural showpieces like dried branches and twigs. A harmonious combination of natural light and soft accent lights or floor lamps can be achieved. You may also enhance the beauty by using candles.
Hopefully, the designs mentioned above encourage you to embrace this new way of life and help you to bring peace and tranquillity into your house. You can contact skilled designers or get expert help incorporating zen-style interior design into your home. Check out https://www.eightdesign.com.sg/residential-home-interior-design/ for more ideas.